Proof is powered by Vocal creators. You support
Roland Barnes
by reading, sharing and tipping stories...
more
Proof is powered by Vocal.
Vocal is a platform that provides storytelling tools and engaged communities for writers, musicians, filmmakers, podcasters, and other creators to get discovered and fund their creativity.
How does Vocal work?
Creators share their stories on Vocal's communities. In return, creators earn money when they are tipped and when their stories are read.
How do I join Vocal?
Vocal welcomes creators of all shapes and sizes. Join for free and start creating.
To learn more about Vocal, visit our resources.
Show less
10 Best Hidden Speakeasy Bars in the World
Pulling on umbrellas, choosing the right door knob out of many, and walking past a fridge full of meat; these are just some of the ways to get into the best speakeasy bars in the world.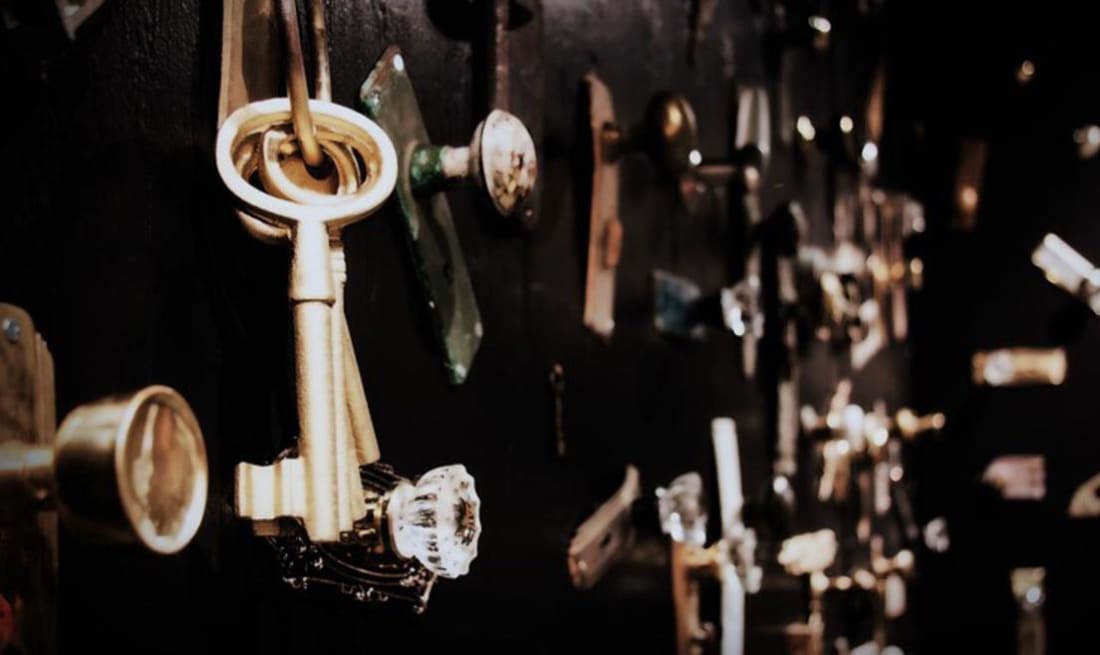 From Hong Kong and Buenos Aires to Los Angeles and New York, modern speakeasies take the idea of prohibition era secret bars and spin them into havens for aficionados of craft cocktails. While the 8th Amendment made criminals of every patron, these days clandestine libations just make memories for customers lucky enough to get in. 
Speakeasies tend to be exclusive, crowded, and hard to find, so you need to know somebody to get in. Luckily, you know us, and we're here to tell you all about ten of the best speakeasies in the world.
Please Don't Tell (PDT) – New York, New York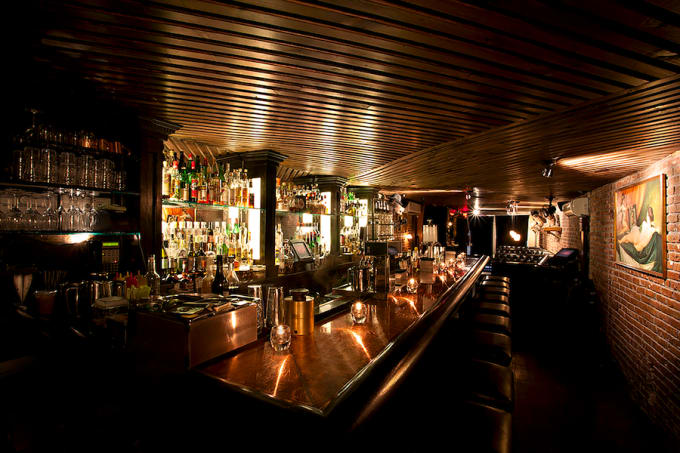 Please Don't Tell is a New York institution. The secret bar is a ménage à trois of speakeasy tropes. You get in by picking up an unassuming red phone inside of Crif Dogs, a popular hot dog place on St. Mark's Place, and then a wall slides out. Nice! It's a Russian nesting doll of deception. You can drink and eat hot dogs. No wonder PDT is consistently ranked one of the best speakeasies in the world.
Ladies and Gents – London, England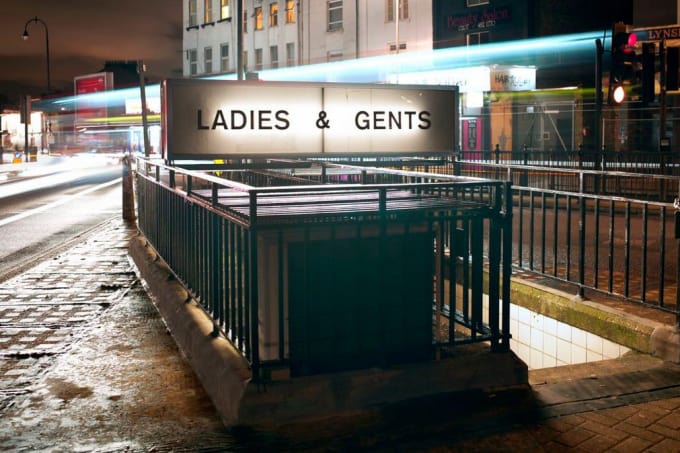 The best speakeasy bars in the world conform to the Prohibition Era's need for having an alibi. If you're going to London's Ladies and Gents, your excuse is that you're there to pee-pee or poo-poo rather than glug-glug. That's because getting into Ladies and Gents entails going through a Victorian bathroom. But you're not going to be drinking prison toilet wine. This is a world class destination for craft cocktails!
Williams & Graham – Denver, Colorado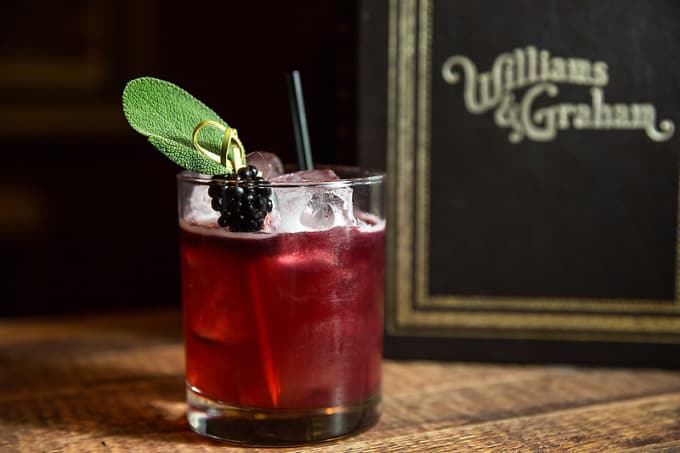 People are already hanging out at bookstores as if they're looking for something, so it won't look suspicious if you're in Denver's Williams & Graham's just scanning the shelves for the right title. In this case, you want to pull on Savoy—a mixology classic—to gain entrance into one of the best speakeasy bars in the world. And you can also keep pulling on that book over and over again to get drunk on the experience of a sliding bookcase. 
Le Syndicat – Paris, France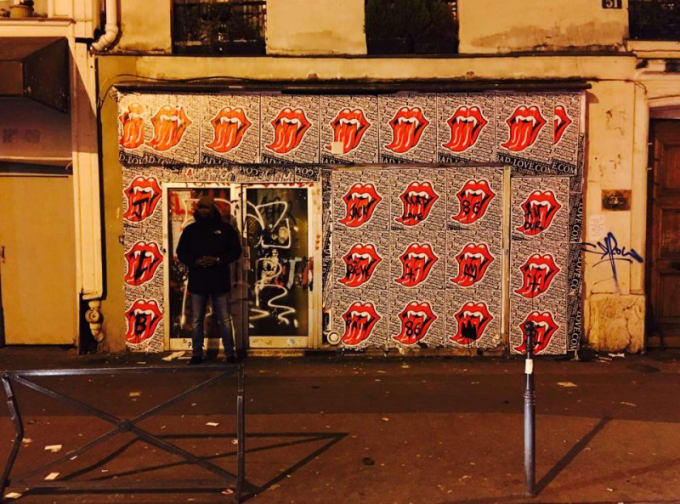 To get into Paris's Le Syndicat, you have to scour a wall of graffiti and posters with your eyes for the only clean spot—that's the door! Whoa. To get into one of the best speakeasies in the world, you had to step beyond your own aesthetic biases. 

No Vacancy – Los Angeles, California
To get to the entrance to LA's No Vacancy, you need to go into a Victorian house, go into the right bedroom, and then the bed moves to reveal one of the best speakeasy bars in the world. Now that's a Murphy Bed we can get behind! Literally. Because if you tried to get behind a real Murphy Bed, you'd probably be crushed and spill your drink all over yourself.
Lock & Key – Los Angeles, California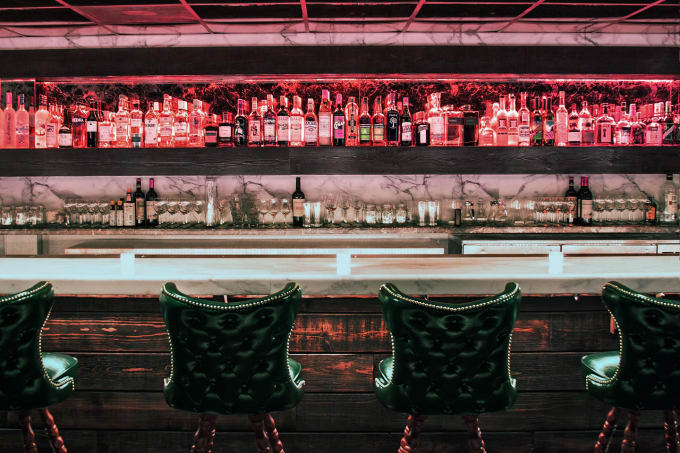 To get into Lock & Key, you have to make your way past a deceptively sketchy entrance and then turn the right doorknob on a wall of doorknobs. Don't worry, though, to get out you only have to turn one knob, so you can drink as much as you want at one of the best speakeasy bars in the world without being worried about a door tricking you.
Bank Bar – Manila, Philippines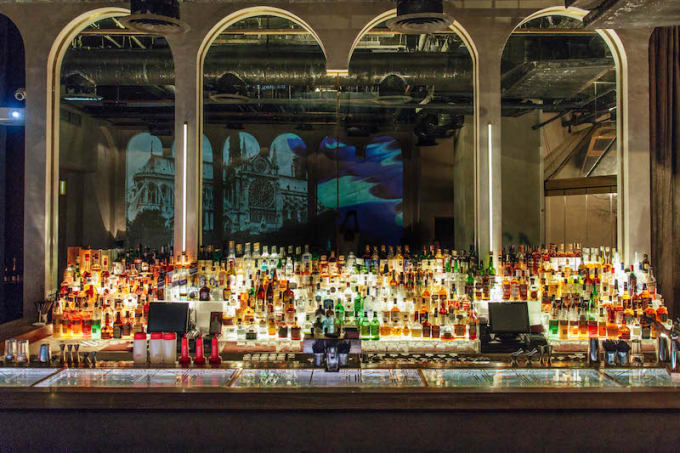 Bank Bar is hard to find. Google Maps is telling you that you're supposed to be at Bank Bar, but all you see is an RCBC. Maybe the bar is inside behind an ATM! Nice try. It's in the 7-11, in the back, behind heavy curtains. That means that calling it "Bank Bar" is a part of the deception. That's what makes Bank Bar one of the best speakeasy bars in the world. 
Foxglove – Hong Kong, Hong Kong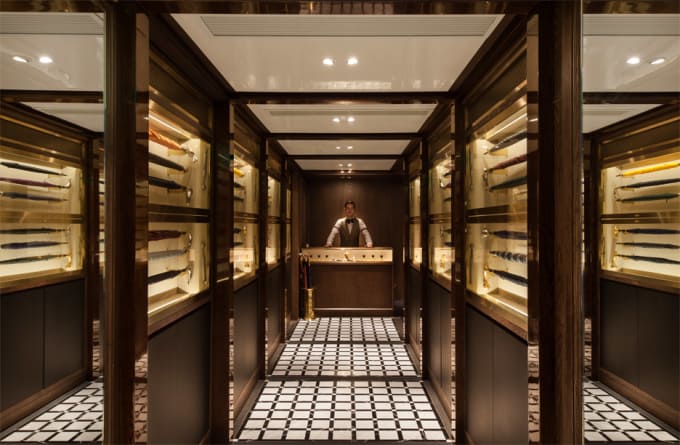 Oswald "The Penguin" Cobblepot would love Hong Kong's Foxglove. That's because this secret bar has the deceptive facade of an umbrella store. Once inside, you have to figure out which umbrella to pull down on to get into one of the best speakeasy bars in the world! Then you'll be transported like Mary Poppins into a land of world class libations. 
Floreria Atlantico – Bueno Aires, Argentina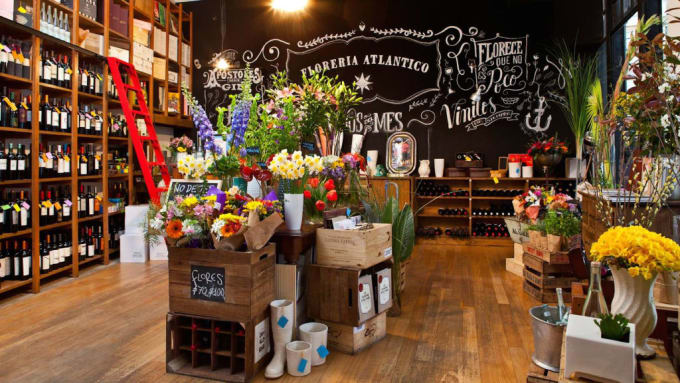 To get into Floreria Atlantico in Buenos Aires, you go into a flower shop and go through a door that looks like refrigerator! It works because plants go into booze, booze goes into refrigerators, and when you go into the refrigerator, the booze from one of the best speakeasy bars in the world goes into you. That means you become full of flowers—you are the flower shop now! 

El Paradiso – Barcelona, Spain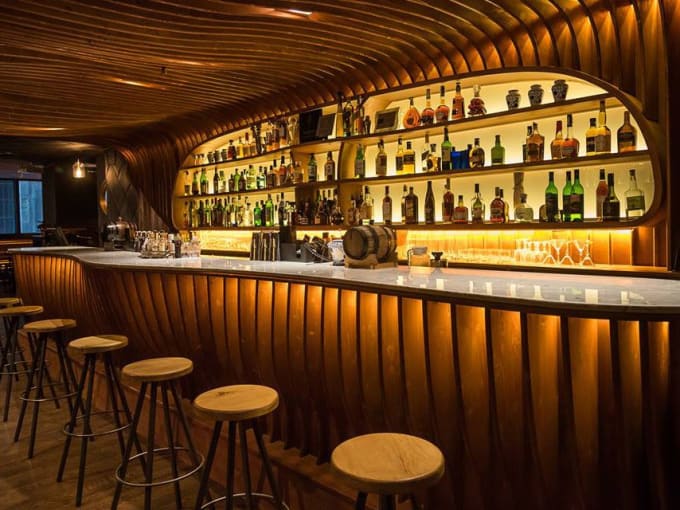 The entrance to El Paradiso is hidden behind a refrigerator in a pastrami shop! If Seinfeld  has taught us anything, it's that pastrami is the most sensual of the salted, cured meats. But, don't worry, at El Paradiso you won't be flying too close to the sun on winds of pastrami like George did. You'll just have a good time at one of the best speakeasy bars in the world!