Proof is powered by Vocal creators. You support
Kelsey Lange
by reading, sharing and tipping stories...
more
Proof is powered by Vocal.
Vocal is a platform that provides storytelling tools and engaged communities for writers, musicians, filmmakers, podcasters, and other creators to get discovered and fund their creativity.
How does Vocal work?
Creators share their stories on Vocal's communities. In return, creators earn money when they are tipped and when their stories are read.
How do I join Vocal?
Vocal welcomes creators of all shapes and sizes. Join for free and start creating.
To learn more about Vocal, visit our resources.
Show less
13 Unique Beer Koozies That Will Keep Your Brew Cold
The most unique beer koozies on the market will keep your beer cool, while making you look even cooler.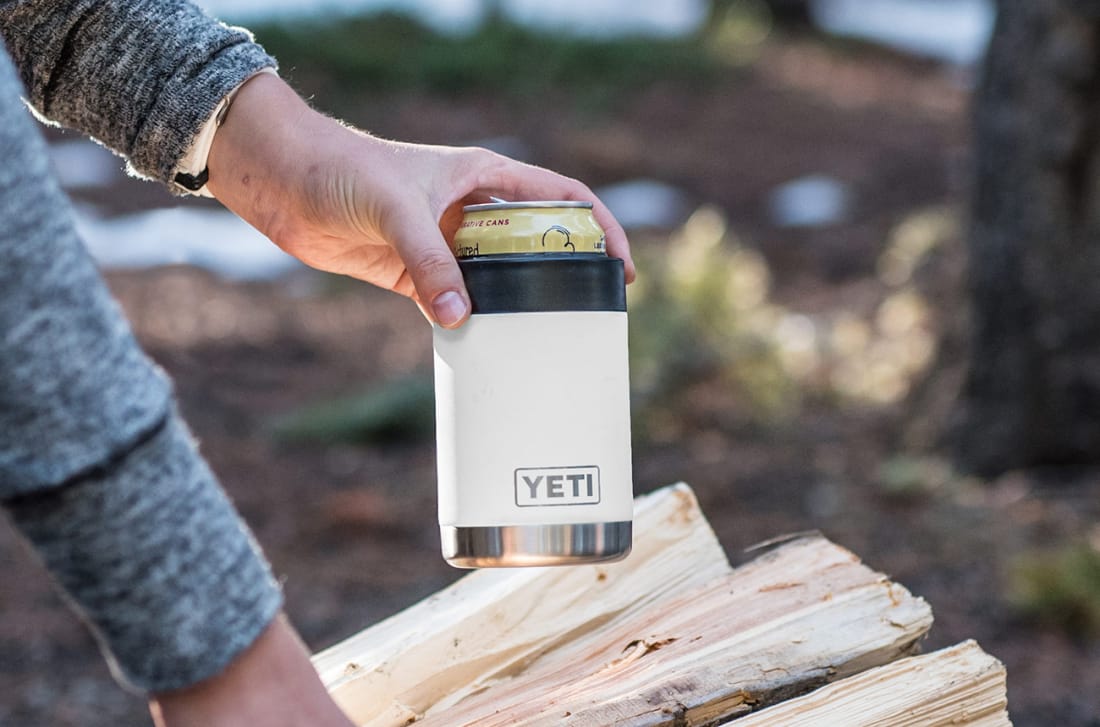 Why purchase a koozie that can only keep your beer cold, when you can buy one that makes you cool at the same time? These are the top ten most unique beer koozies on the market that are guaranteed to strike up a conversation. 
From giant faux fists gripping your brew to a Star Wars themed koozie that will certainly keep your hand warm, these koozies will amp up anyone's party-going game. Because who wouldn't want to own a beer holder specifically for your shower? 
Fruit Glass Koozie by Uncommon Goods
To start off our list of the most unique beer koozies, these fruity knitted koozies are certainly adorable, and will keep any of your favorite beverages cool. Handcrafted by artisans all the way from Peru, these koozies are fruit colored, and each features a tiny "slice" of fruit hanging off the side of the koozie. 
Available in either watermelon, lime, or grapefruit, the products are created with a traditional crochet stitch, called "punto medio," and will fit glasses with at least 3.25" diameter.  

The Beast Giant Fist Drink Kooler by BigMouth
Coming in four different colors, this giant fist cooler is definitely one of the most unique beer koozies. Made of durable foam, the koozie will keep your beer cold all night long, and definitely stir up some conversations. If you're looking for more of a Hulk vibe, the green option is certainly for you. 
But if you're just in the market for something that is large and in charge, and will keep your beer at a pleasant temperature, this product is sure to do the trick. Superhero or supervillain lovers everywhere will love this koozie, and it will work great as a fun present. 
Beer Holster, Genuine Leather Classic Beer Holster Bottle Holders by TAGVO
Looking for a hands-free koozie? This beer holster is one of the best ways to maintain a cold beer while not even having to carry it in your hand. Place the drink in your holster sleeve, and you're good to go all night long. 
Made of genuine leather with a water-repellent surface, the holster fits all standard 12-ounce beer bottles. Plus, it even comes with a bullet-shaped bottle opener that will fit right in the holster. Perfect for barbecues, parties, or just walking around the house, this classic beer holster is something that every cowboy needs. 
Arctican Stainless Steel Drink Koozie by Corkcicle
Next on our list of the most unique beer koozies, the Arctican Stainless Steel Drink Koozie by Corkcicle has a dual-wall vacuum insulation with a stainless steel construction. 
Corkcicle has created this koozie to maintain a cold drink for up to three hours. With a freezable twist-on base, your can is guaranteed to say cool. Plus, it is adaptable for bottles as well, and comes in a beautiful blue color. 

Stainless King Can Insulator with 360 Degree Drink Lid by Thermos
Much like Corkcicle, Thermos too has incorporated vacuum insulated technology into their newest koozie. Holding either a 12-ounce can or a 10-ounce capacity tumbler, the koozie will be sure to keep your drink cold, while also covered. 
Bring your drink anywhere with this Thermos insulator, as the koozie covers 360 degrees of the can. Plus, the lid is made from BPA free Eastman Tritan material as well as a durable stainless steel for the interior and exterior. And, it won't leave water rings!
Stainless Steel Beverage Can Insulator by Thermos
Made specifically with a 12 ounch beer cans in mind, Thermos has yet another one of the most unique beer koozies. A compact design perfect for those looking for anything that lacks bulkiness, the design incorporates a rubber grip, for effortless comfort. 
The koozie will insulate the can as well as keep your hand away from the icy cold can. With a non-slip, scratch-resistant base, the design is sweat-proof, and won't leave water rings on any of your furniture. Keeping your cans cold for three hours, this koozie is certainly a high-tech option. 

The Beer Mitt by Big Mouth Toys
The Beer Mitt by Big Mouth Toys is definitely a funny sight, but one that is also practical. 
With high-quality stitching, the koozie is a black knitted can holder that can hold any 12-ounce can, especially your favorite beers. Keeping your hand warm and your beer cold, this beer mitt will definitely serve as a great gag gift, that surprisingly works great. 

Star Wars Chewbacca Fur Cool Cup Holder by iCup
Next on our list of the most unique beer koozies is definitely an outrageous one. A Chewbacca-inspired holder, this koozie is any Star Wars lover's dream. 
Made with only top quality materials, the holder features up to date logos as well as a very furry material, featuring "Chewbacca" hair. Another great item to gift, bring Chewbacca along with you to the barbecue, get-together, or just lounging around at home. 

Frosty Beer 2 Go by Asobu
If you are solely a bottled beer drinker, there is a koozie for you. Keeping your beer frosty for hours, the holder is created with a double walled stainless steel construction that promotes zero sweat. 
Bring it with you to a barbecue, a party, you name it, it will provide cool beer with a warm grip all day long. A great gift for any beer lover, this product is perfect for bottled beer lovers. 
Rambler Colster Stainless Steel Beverage Holder by YETI
YETI is yet another one of the best brands for koozies on the market. As one of the most unique beer koozies, this holder comes in all different colors, and all have one common ground: double-wall vacuum insulation. 
Fitting your standard 12-ounce cans and bottles, the glove will secure your drink while keeping your hands warm and dry, and your drink nice and cold. Plus, it makes your drink shatter and puncture proof with its stainless steel built. As the perfect drink jacket, YETI does not disappoint. 

Sudski Can Holder for Shower by 30 Watt
Are shower beers your ultimate pastime? This can holder for the shower is calling you. An easy to use product that simply sticks to your shower wall, this koozie by 30 Watt is perfect for any shower beer lover. 
Clean yourself while indulging a little as well; the koozie is not only cool, but will keep your beverage cold. Plus, it even has a drainage hold, that will let the warm water drain from around your beer, keeping it cold, and of course, an added non-slip suction cup. 
Gun Shaped Drink Kooler by BigMouth
Another great gag gift, this gun-shaped drink is one of the most unique beer koozies on the market. Another drink holder by BigMouth, this product is created with foam that will maintain a cool beer. 
Great for parties, this koozie features a holder that mimics the shape of a gun trigger, but the rest of the shape is a simple holder, encasing your beer. Definitely a conversation starter, this product is not your average koozie. 

Out of Focus CAN-ERA Drink Koozie by BigMouth
To complete our list of the most unique beer koozies, BigMouth yet again has one of the best. Of course, keeping your hand warm and your drink cold, this koozie mimics the shape of a camera lens. A perfect gift for the photographer in your life, you will be the life of the tailgate with this product. 
It might even get a couple double takes, because it looks so authentic, and that's all part of the fun. Made of foam, it will hold any of your 12-ounce beverages with ease.