Proof is powered by Vocal.
Vocal is a platform that provides storytelling tools and engaged communities for writers, musicians, filmmakers, podcasters, and other creators to get discovered and fund their creativity.
How does Vocal work?
Creators share their stories on Vocal's communities. In return, creators earn money when they are tipped and when their stories are read.
How do I join Vocal?
Vocal welcomes creators of all shapes and sizes. Join for free and start creating.
To learn more about Vocal, visit our resources.
Show less
An Afternoon in Driftwood, Texas
Wine Tasting at Fall Creek Vineyard Estate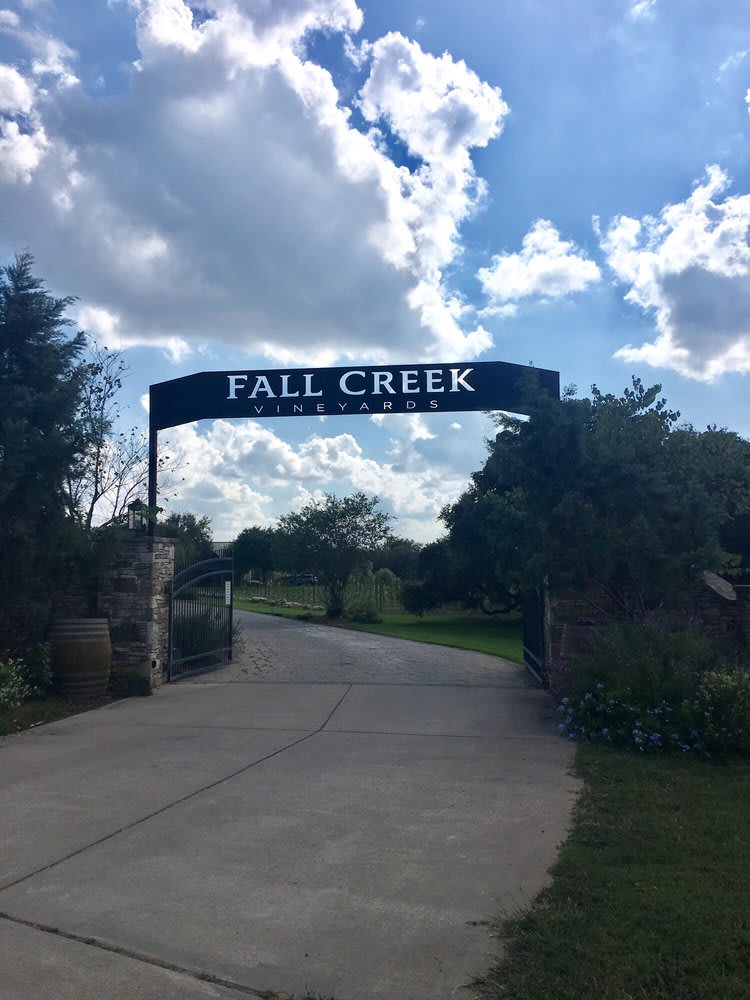 During my quest to learn more about Texas wines, I picked up my Wine Bible by Karen MacNeil and turned to the section about Texas wine regions. MacNeil references the founders of Fall Creek Vineyards, Ed and Susan Auler, as being one of the first in Texas to elevate grape farming and winemaking to a serious endeavor. The Aulers were inspired to start their vineyard and winery in 1973 after they toured numerous vineyards in France. They noticed similarities between their ranch in the Texas Hill Country and the terroir of the French wine growing regions. Drawing on their inspiration and Texas ingenuity, Fall Creek Vineyards was planted in 1975 and was the first Texas Hill Country winery. After getting this fascinating glimpse into the history of Fall Creek, I decided to journey down to their tasting room in Driftwood, Texas. Driftwood is only 22 miles southwest of Austin in the beautiful Texas Hill Country.
Fall Creek Vineyards Estate
Before I made the trip, I visited their website to check out the happenings. I clicked on the events tab and learned that they offer a yoga class on Sundays from 1-2 PM. The cost is $20 and includes a glass of wine. Being someone who enjoys the occasional yoga class, this seemed like the perfect opportunity to visit their tasting room. After a relaxing drive through the Hill Country, I arrived at Fall Creek. The grounds of the estate are picturesque, with rows of trellised vines on either side of a quaint, ranch style building that houses the tasting room. It is encircled by a stone fence with an archway covered in vines. Butterflies glide from flower to flower in the courtyard, which is filled with rows of colorful blooms. The tasting room is comfortably appointed with rich hardwood floors and cozy seating. There is also a large covered, enclosed patio where you can enjoy your wine even on a hot, blistering Texas summer day. After a brief tour of the tasting room, I attended the yoga class to get my Zen on. It was not a strenuous class, focused more on breathing, relaxation, and stretching; perfect for a Sunday afternoon.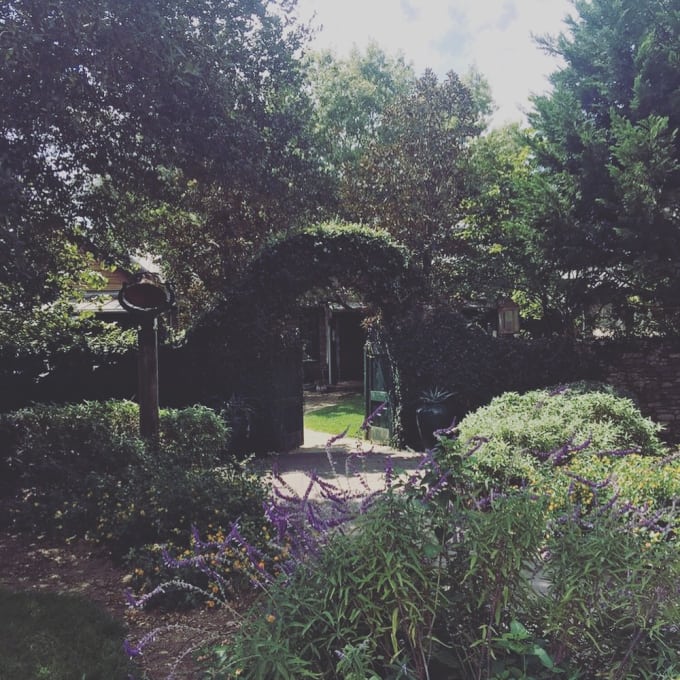 The Wine
It was a lovely September day, so I chose to conduct my tasting on the patio seated at a glass topped wine barrel table. There were two tasting options: Seasonal Tasting and Winemaker's Choice Tasting. I opted for the Winemaker's Choice Tasting, which includes six of their premium wines priced at $20. The standout of their reds was the Tempranillo, made from grapes harvested from the Salt Lick Vineyard. Salt Lick is located directly across the street from the Fall Creek estate. The grapes at Salt Lick Vineyards get most of their character from the barbecue smokers being used at their on-site barbecue restaurant. The barbecue smokers impart a noticeable smokiness, giving the wine a masculine quality. It is rich and full-bodied with hints of cherry and cocoa. Of the white varieties, my favorite was the Sauvignon Blanc. The grapes are harvested from 30-year old vines in the desert-like Escondido Valley appellation of West Texas. They utilize stainless steel fermentation which gives the wine a clean, fresh feel on the palate. The translucent gold color of the wine conveys the impression of being sunlit and airy. It has a delicate aromatic nose that is pleasing and inviting. The wine has just the right amount of citrus, with no grapefruit flavor, and a light refreshing taste.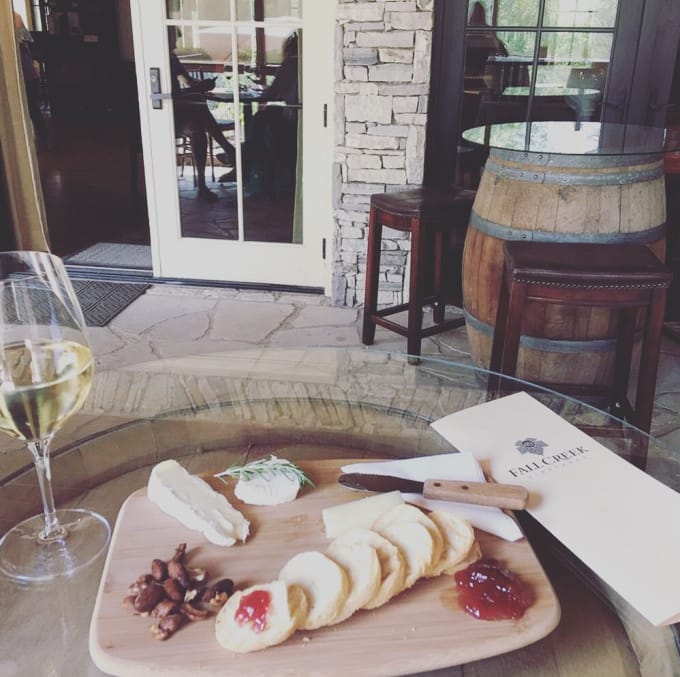 An Amazing Ending
After my tasting, I cruised down the road to the Trattoria Lisina for an early supper. Trattoria Lisina is located on the grounds of The Mandola Estate & Vineyard. It is a Tuscan inspired restaurant with pasta, pizza, Italian inspired main dishes, and Italian wine vintages. The food and ambiance create an atmosphere that makes one feel as if they are dining in Tuscany. This was the perfect way to end my Driftwood, Texas wine adventure.