Proof is powered by Vocal creators. You support
Rowan Marley
by reading, sharing and tipping stories...
more
Proof is powered by Vocal.
Vocal is a platform that provides storytelling tools and engaged communities for writers, musicians, filmmakers, podcasters, and other creators to get discovered and fund their creativity.
How does Vocal work?
Creators share their stories on Vocal's communities. In return, creators earn money when they are tipped and when their stories are read.
How do I join Vocal?
Vocal welcomes creators of all shapes and sizes. Join for free and start creating.
To learn more about Vocal, visit our resources.
Show less
Best Beer Apps for the Connoisseur
Yes, beer can be improved via app, too. That's why every booze lover needs to check out the best beer apps currently hitting phones today.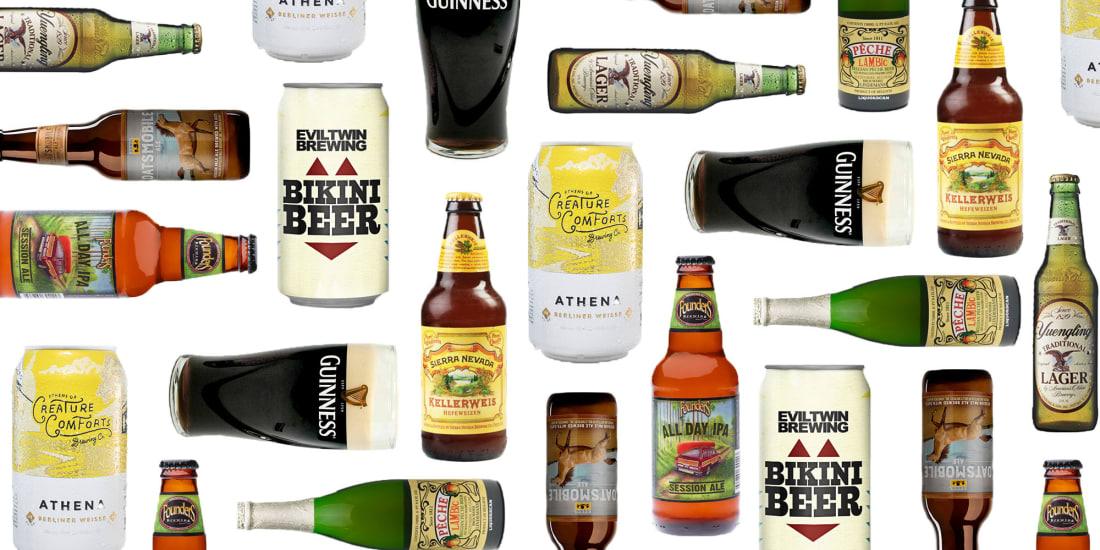 There's literally an app for everything these days, and that includes drinking. There are apps for wine tastings, apps for fun cocktail recipes, and even apps that allow you to check out what the best low calorie cocktails are — all ready for the downloading. 

If you're a beer aficionado, though, the app marketplace can quickly turn into a wonderland of awesome. Whether you're a beer snob, a beer-drinking dieter, or just someone who really, truly enjoys everything about beer, downloading one of the best beer apps will be sure to make your drinking experience just a little bit better. 
BeerMenus
Are you on the hunt for restaurants with an outstanding beer selection? Do you want to make sure that the place you're going will have the specific craft beer you're craving? Then you'll totally get why BeerMenus is one of the best beer apps out there. 
BeerMenus brings you freshly updated beer menus from local bars and restaurants, so you never have to deal with beer-related guesswork. Along with restaurant menus, BeerMenus also shows you where to buy your favorite beers via maps to nearby beer stores.  

If you need to find nearby beer tap lists, this is an app you have to check out. 
myBeerNation
Beer connoisseurs are always on the hunt for amazing new breweries and obscure craft beers — and that's why myBeerNation was made. This app is dedicated to helping you uncover new breweries, journal your favorite beer choices, and also keep tabs on which breweries you're near by. 
MyBeerNation allows you to get all the details on local breweries at your fingertips, and also has a "search by beer" option if you just tried a brew that inspired you to take a road trip. If you live in a brewery-rich area, myBeerNation will allow you to discover the brewing community without any hassle. 
Beer Buddy
If you've ever had the misfortune of buying a beer, only to find out that it tastes terrible, you'll understand why Beer Buddy is currently the most popular beer app on iTunes. 
Beer Buddy scans barcodes on beers, gives you a full review about the beer before you buy it, and also lets you rate the beer, too. With a database spanning more than 300,000 beers, it's safe to say you'll never have to worry about picking up the wrong bottle again. 
Along with an awesome review system, Beer Buddy also lets you post your favorites, shows nearby places you can get beer from, and has a "to do" tap list of beers you want to try. Overall, it's one of the best beer apps for connoisseurs who want to make sure they get great beer, every time. 
BJCP Styles
Much like being a wine connoisseur, it's possible to be a beer connoisseur, too. BJCP Styles is one of the best beer apps for people who want to learn how to judge beer correctly and learn about beer on a whole. 
If you ever wondered what the Beer Judge Certification Program was like, this handy style guideline will teach you everything you need to know. It's a must for professional beer and liquor critics, and it's also great for homebrewers, too. 
While this free app doesn't always provide all the officiality of being a beer judge, it gives you all the knowledge you need to drink with the pros. 
Drizly: Alcohol Delivery
Drizly is one of the very best beer apps you can snag, if you hate actually having to schlep to the store to get beer. The app, which works a lot like a "Grubhub for beer," lets you choose the beer brand you buy, the store you buy it from, and schedule out the delivery as necessary. 
Unlike other beer delivery apps, Drizly also lets you compare prices from nearby stores. So, you're never really locked down with non-negotiable prices, either. 
Right now, Drizly is available in a multitude of states and over 70 cities throughout the country. Even if you're not a city slicker, Drizly offers shipping straight to your door in many cases. Convenience and beer? Sign us up!
Untappd
A person who's serious about craft beer and beer critiquing will likely want to keep track of beers they've tried. Untappd currently rests as one of the best beer apps when it comes to keeping notes about different craft beers in one handy app. 
This is a great option for people who want to remind themselves of a beer's taste profile, and for people who want to uncover new beer venues, breweries, and companies within the area. It's a beer app made by beer fans, and that alone tells you that you'll love using it to get your booze on.
iBrewMaster 2
If you've ever wanted to brew your own beer at home, then you need to check out iBrewMaster 2. This app is designed to guide you through the brewing process, give you great beer recipes, and also take out a lot of the guesswork that comes with making your own beer. 
Users get to journal the batches they made, try and edit recipes to tailor beer flavors to their liking, and discover nearby home-brewing suppliers, too. Overall, it's a great app for any newbie to beer brewing. 
Any Beer ABV
If you're worried about driving tipsy, and just want to stick to low-ABV beers, then Any Beer ABV is one of the best beer apps you can download. This super-simple app, as you probably guessed, tells you how much alcohol is in any beer. 
Over 13,000 beers are in its database, so you never have to guess about drinking again. 
PairWise
Many people already know how to pair wine with food, but the world of beer pairings? Well, that's a whole new story. Beer pairings have not really taken off until fairly recently, and that's why PairWise was invented. 
This is one of the best beer apps for connoisseurs who want to make sure they grab the right beer to go with their food. The app features over 58,000 beers, 170 beer styles, and a plethora of food to pair with it. 
You get to journal your favorite pairings, check out local breweries and pubs, and also share and rate your pairings via social media. Download this, and your tastebuds will thank you. 
BreweryMap
Ever wonder where your beer came from? BreweryMap is all about showing you where the breweries that make your favorite beers are located, and letting you discover new breweries in your local area. 
What makes BreweryMap one of the best beer apps on the market right now is the fact that users get to add missing breweries to the list, review beer tours, and also create beer wishlists that can be exported via social media. 
If you're looking for highly interactive apps that can result in road trips, new friends, and possibly even free beer, it doesn't get better than BreweryMap.