Proof is powered by Vocal creators. You support
Jessica Herring
by reading, sharing and tipping stories...
more
Proof is powered by Vocal.
Vocal is a platform that provides storytelling tools and engaged communities for writers, musicians, filmmakers, podcasters, and other creators to get discovered and fund their creativity.
How does Vocal work?
Creators share their stories on Vocal's communities. In return, creators earn money when they are tipped and when their stories are read.
How do I join Vocal?
Vocal welcomes creators of all shapes and sizes. Join for free and start creating.
To learn more about Vocal, visit our resources.
Show less
Best Big Batch Cocktails Made with Wine
Try these delicious cocktails if you aren't a fan of hard liquor. For your next ladies night or party at home, make these best big batch cocktails made with wine.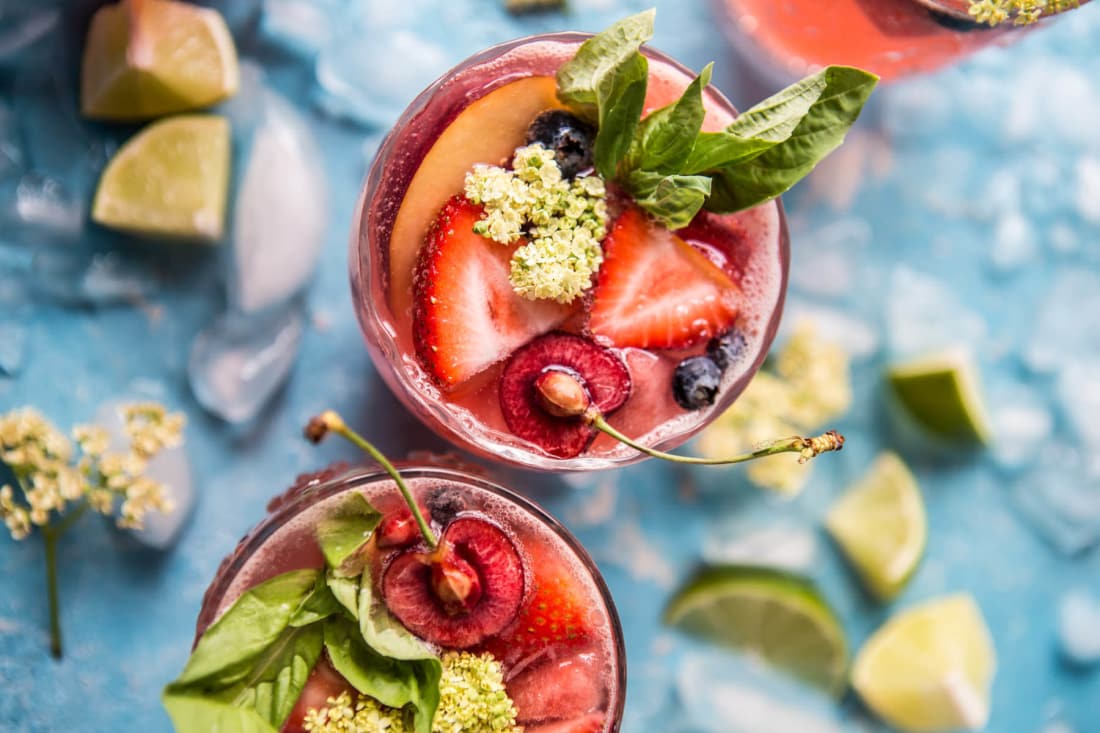 For your next get together at home, try these tasty and refreshing cocktails made with wine. They are for people who love the smooth and delectable taste of wine instead of the strong taste of hard liquor. This list includes red and white wine big batch cocktails that can appeal to any wine lover. By using these best big batch cocktails made with wine recipes you will be able to save time and can have fun drinking these simple and sweet drinks with good friends. There is nothing better to have at a party than large pitchers of wine. 
Extra-Large Rose Sbagliato
This classy and delicious drink with Rosé wine is perfect for any party. The cocktail is a combination of wine, Campari, and vermouth. The drink has a red glow from the sparkling Rosé wine. This cocktail can be made in only five minutes. Get the recipe for extra-large rose sbagliato here.

Appellation Cooler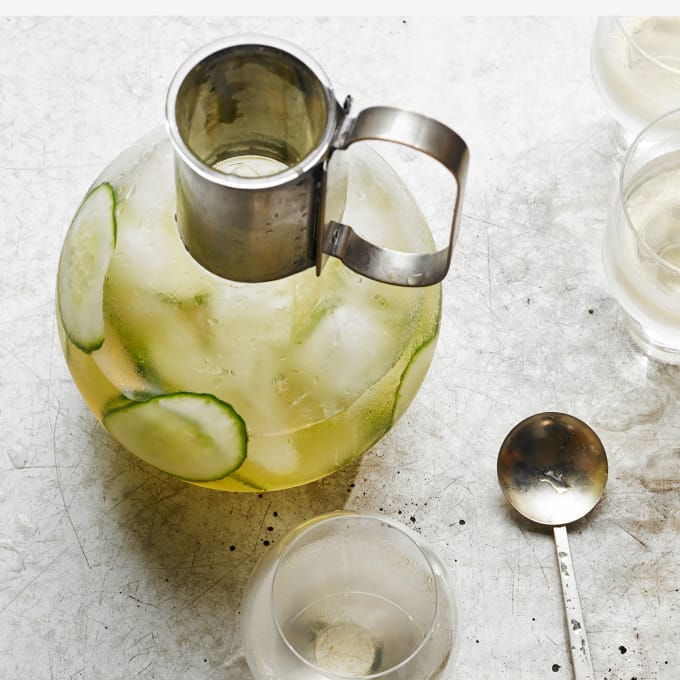 This cocktail is light and great for people who love white wine. The big batch cocktail combines Muscadet wine or any type of dry white wine with an aromatized wine. You can garnish it or add cucumbers to this drink to give it flavor. Try the recipe for Appellation Cooler. 

Sangria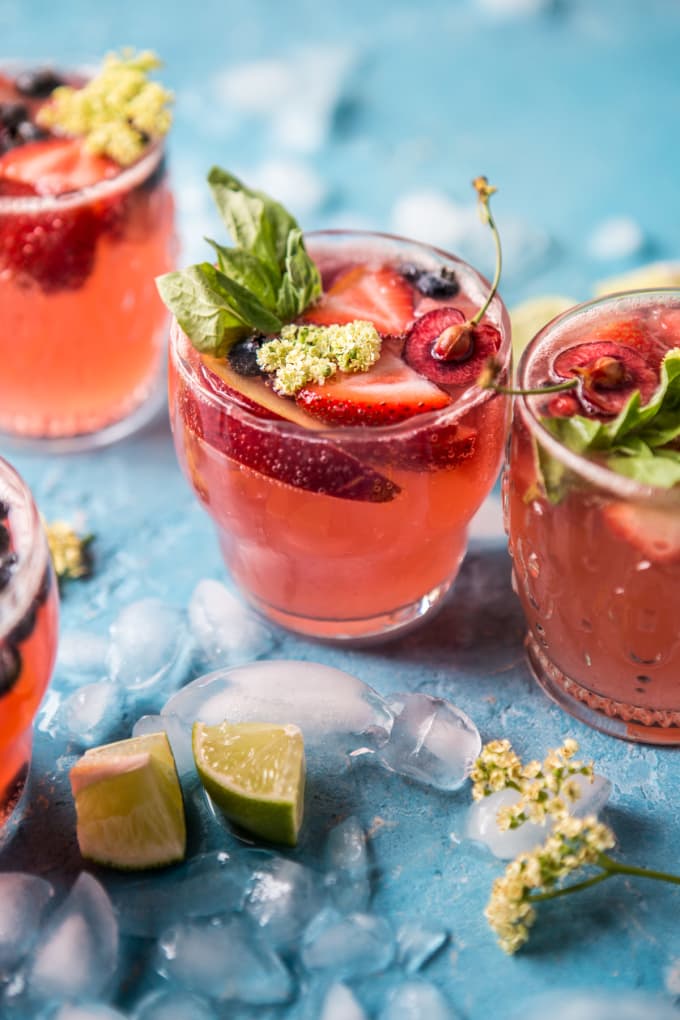 Sangria is one of the best big batch cocktails made with wine. It's a favorite among many people because it's sweet and flavorful with the taste of the sangria and the mix of lemons and oranges. You can be creative with this alcoholic drink and add any type of fruits you desire, such as strawberries and blueberries. This cocktail is guaranteed to satisfy everyone's taste buds and cool people off on a hot summer day. Learn how to make sangria here. 

Strawberry and Lime Moscato Punch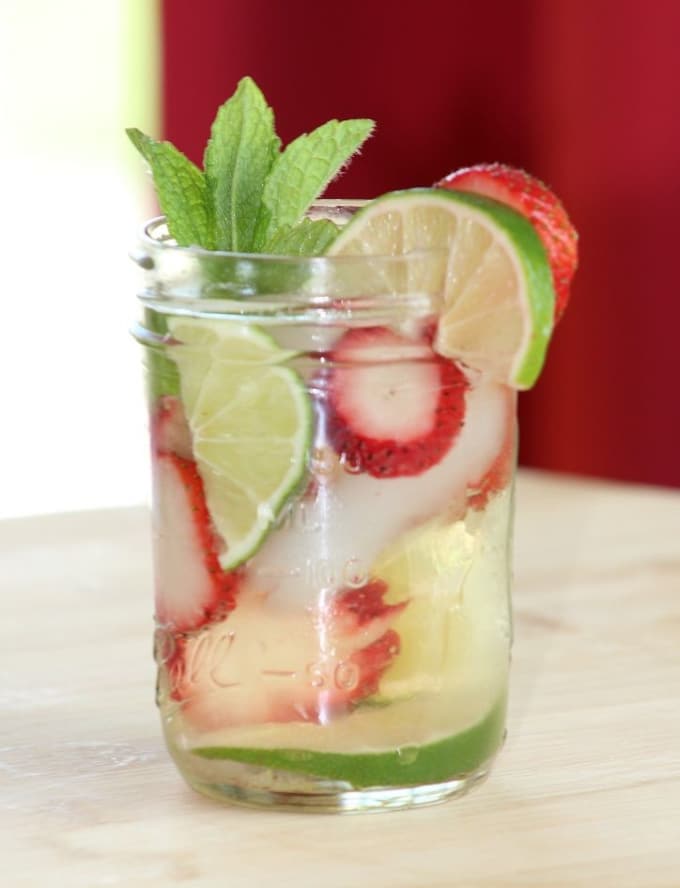 This punch with Moscato wine has a bright orange color and is ideal for summer parties. If you are a beginner with white wine, Moscato wine from Italy is a sweet and crisp white wine and has flavors of peach, orange, and a nectarine taste. When making this drink you can add slices of strawberries to give it a fruity taste. Get the recipe for Strawberry and Lime Moscato Punch here. 

Plum Sangria
Plum Sangria is a sweet and fruity big batch cocktail. This wine punch is among one of the best big batch cocktails made with wine. It is a mixture of a red wine, triple sec, brandy, and orange juice. If you love plums, then this drink is right up your alley since it has a combination of red and purple plums. You can dress up this cocktail with cinnamon sticks in each person's glass. Try the recipe for Plum Sangria. 
Stone-Fruit Sangria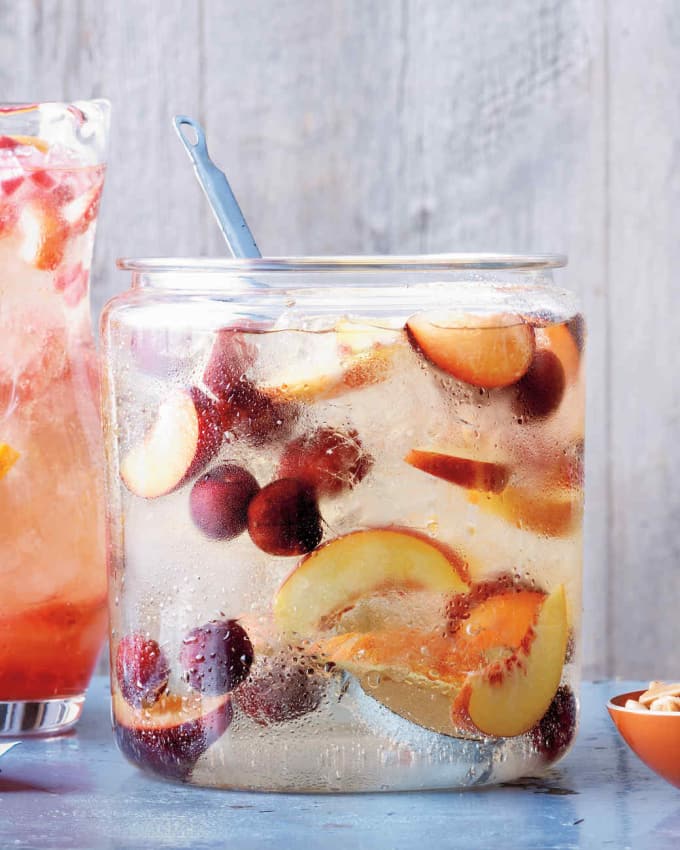 This big batch wine cocktail has a colorful orange color and is a mixture of fresh, tasty fruit with sangria. This sweet drink can include healthy fruit such as an apricot, nectarine, or a peach. At your next party, guests will find it hard to stop drinking this flavorful and easy drink. Learn how to make Stone-Fruit Sangria.

White Wine Sangria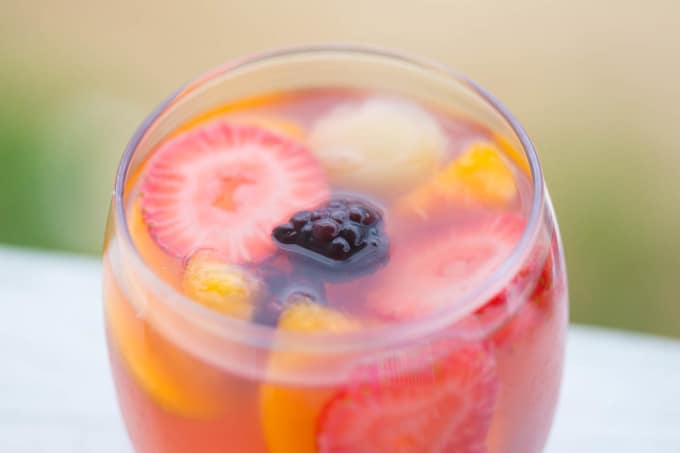 This drink is great for white-wine lovers. You can add more flair to this cocktail by adding oranges, a lemon, and a lime. You can choose from a variety of white wines to make this cocktail such as Sauvignon Blanc, Chardonnay, Riesling, and Albarino. This zesty and delicious big batch cocktail is prime for a big party. This drink may end up encouraging you to visit the best wineries in New Jersey. Guests will love the white wine combined with fresh fruit. Get the recipe for White-Wine Sangria here.
Apple and Pear White Sangria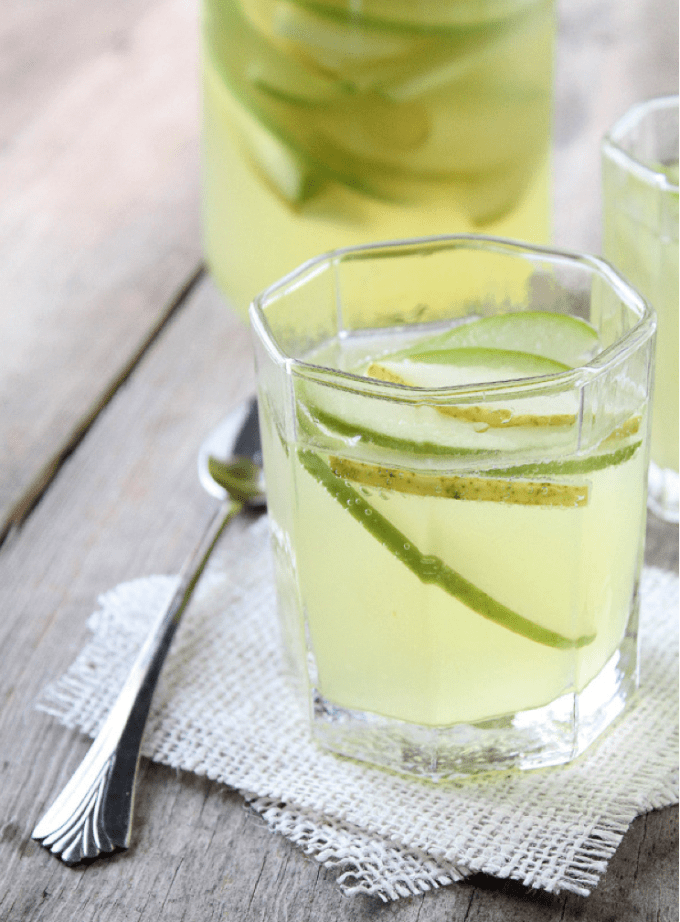 This is one of the best big batch cocktails made with wine for people who enjoy Moscato wine and some kick to their drinks. This cocktail has a strong lemon flavor since it has two lemons, half a cup of lemon liqueur, and a fourth cup of lemon juice.  This cocktail will have you drinking like a champion in no time. For your next get-together, guests will be overwhelmed with happiness when they try this drink. Try the recipe for Apple and Pear White Sangria.