Proof is powered by Vocal creators. You support
Jessica Herring
by reading, sharing and tipping stories...
more
Proof is powered by Vocal.
Vocal is a platform that provides storytelling tools and engaged communities for writers, musicians, filmmakers, podcasters, and other creators to get discovered and fund their creativity.
How does Vocal work?
Creators share their stories on Vocal's communities. In return, creators earn money when they are tipped and when their stories are read.
How do I join Vocal?
Vocal welcomes creators of all shapes and sizes. Join for free and start creating.
To learn more about Vocal, visit our resources.
Show less
Best Red Wines for Sangria
The red wines you use to make sangria can make or break the drink. These are the best red wines for sangria.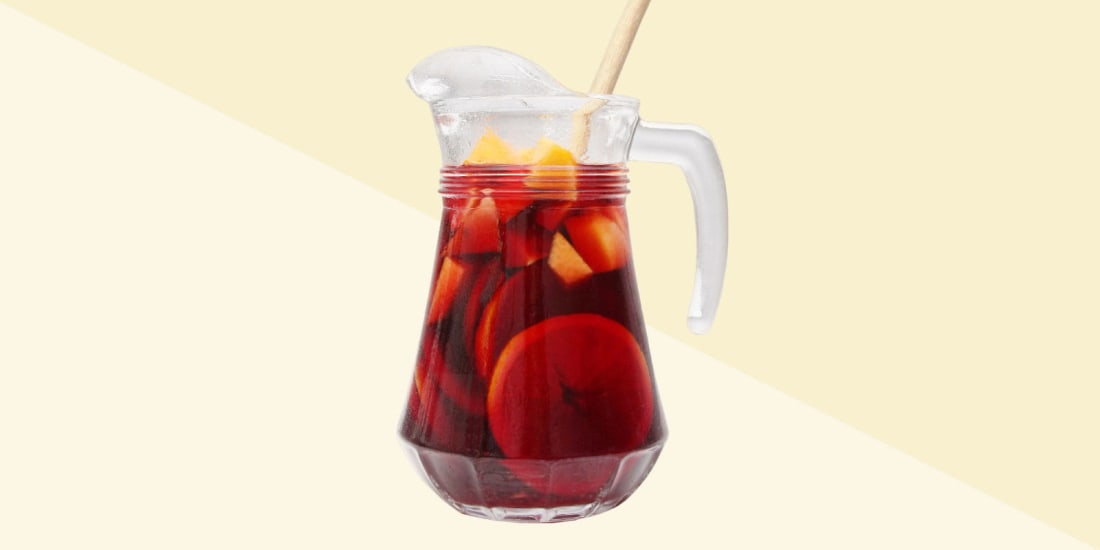 The next time you are in the mood for sangria, one of the best wine cocktails, you should go the liquor store and purchase the best red wines for sangria. These wines vary in their texture, acidity, and flavor but are all great choices when making sangria. Most of these wines are amazing by themselves and are even more enhanced when you add fresh fruit. 
If you are having a party and want to act as a bartender, then don't make a rookie mistake by purchasing low-quality red wines. You need to spend your money wisely and buy wines that will make your sangria excellent. Whether you are planning on making big batch cocktails or a few glasses, spend the time knowing which wines are best suited for your needs. You and your guests will be love cooling off on a hot summer day with this heavenly sangria. 
2013 Bodegas Torremoron Tempranillo Joven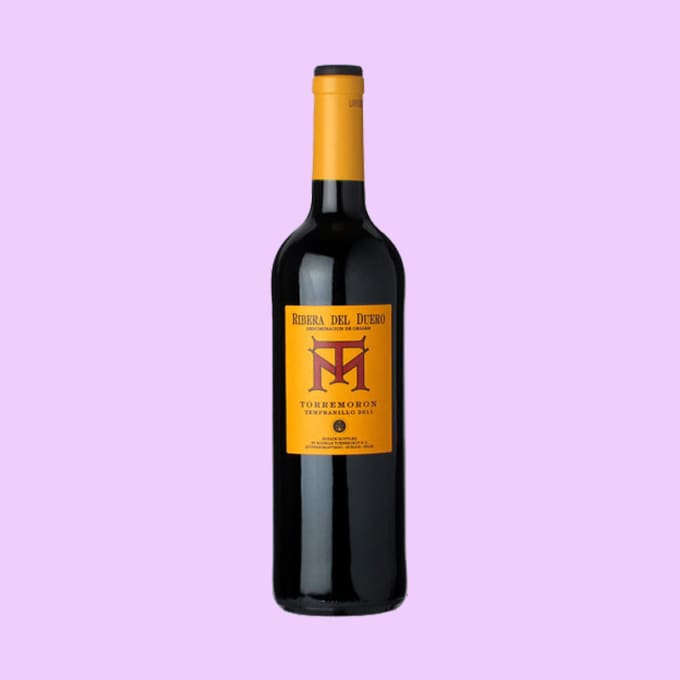 This is one of the best red wines for sangria since it is flavorful but not too strong. It has a fruity and mint taste to it. The light texture and flavor of the wine make it an ideal choice when making sangria. You can't go wrong using this wine for sangria since it's mouthwatering and has a mild kick to it. Your sangria will taste 10 times better if you make it using this rich wine. 
2012 Torres Celeste Crianza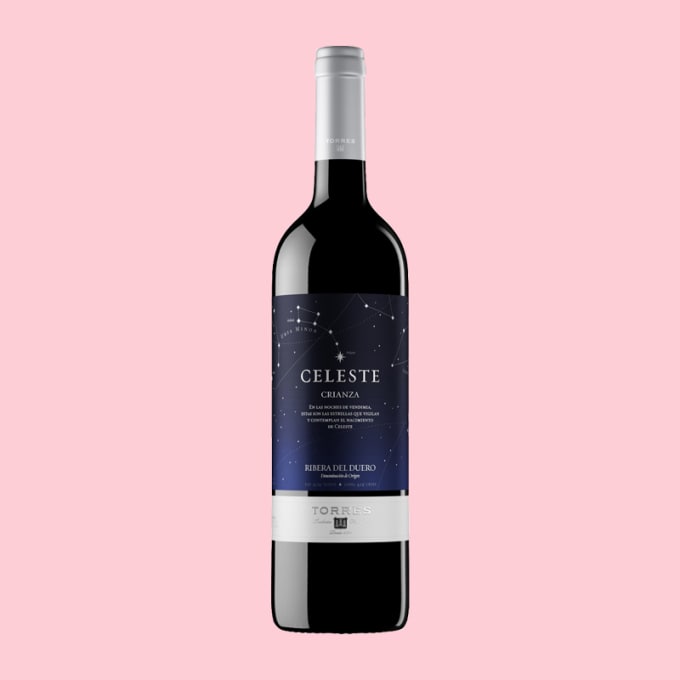 This wine is hearty and strong with a blueberry and cherry taste. It is a deep red wine that will substantially enhance your sangria. Your taste buds will be overjoyed with excitement if use this wine to make sangria. The sliced fruits in the sangria will bring out the flavorful and fruity taste of the wine. You won't be sorry if you use this wine to make sangria. 
Rancho Zabaco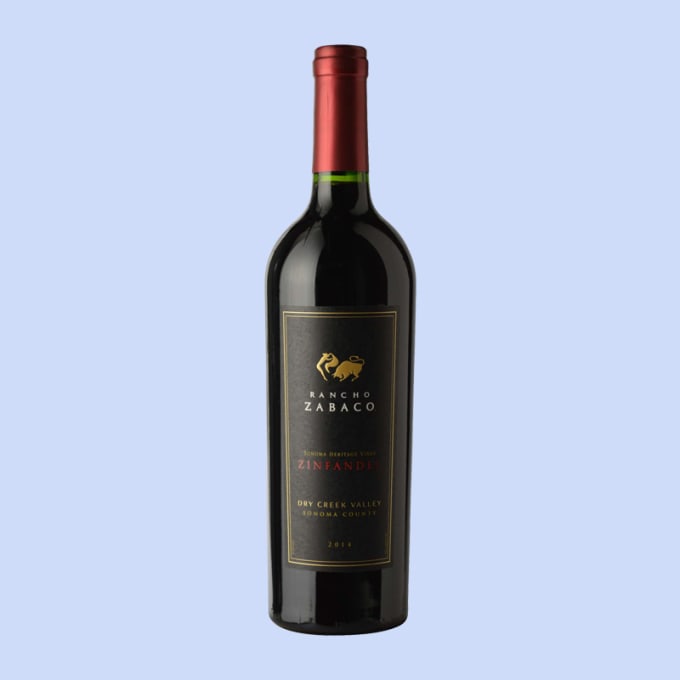 This red wine is fairly cheap at approximately $10 a bottle and has a fruity and tender taste that will really enhance your glass of sangria. The fruits in the sangria will bring out the flavor of this wine and give you a greater appreciation for red wines. This rich wine is one of the best red wines for sangria when in doubt. 
Cantine Barbera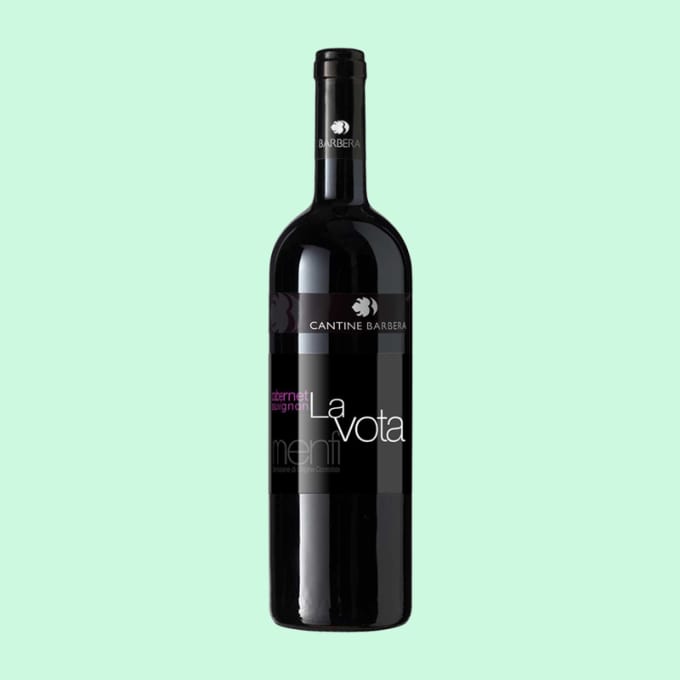 Cantine Barbera originated from southern Italy. It's a dark and succulent wine that will positively enhance your sangria. Its acidity and texture will add some kick to your sangria and bring out the flavor of the fruit. You don't need to worry about digging deep into your wallet to buy this wine since it costs approximately $18 for a bottle. 
Palacios Remondo La Vendimia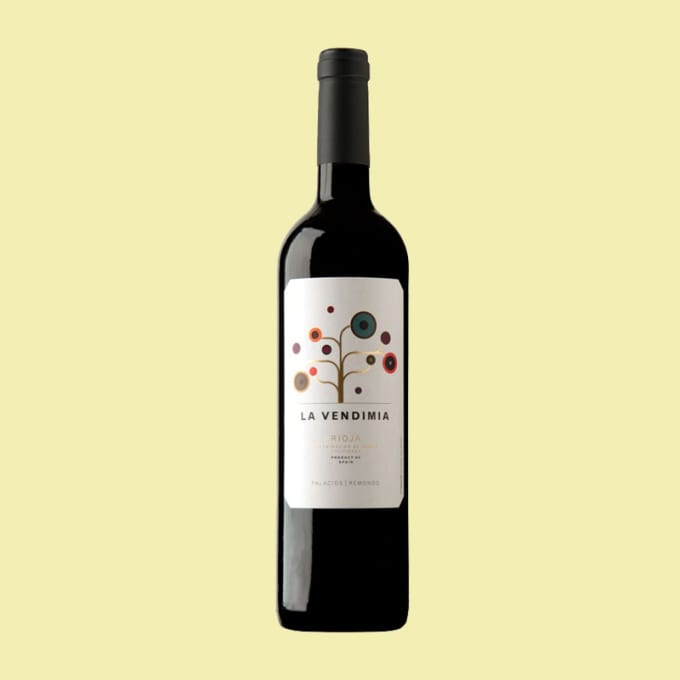 This deep red Spanish wine has a black cherry and cola flavor making it easily one of the best red wines for sangria. The heavy texture of this wine makes it an amazing choice for sangria. This juicy and flavorful wine will mix perfectly with sliced fruit. Its strawberry and floral taste will pleasantly surprise you and have you anxious for more. 
2009 Metate Hill Vineyards Calaveras County Garnacha Wine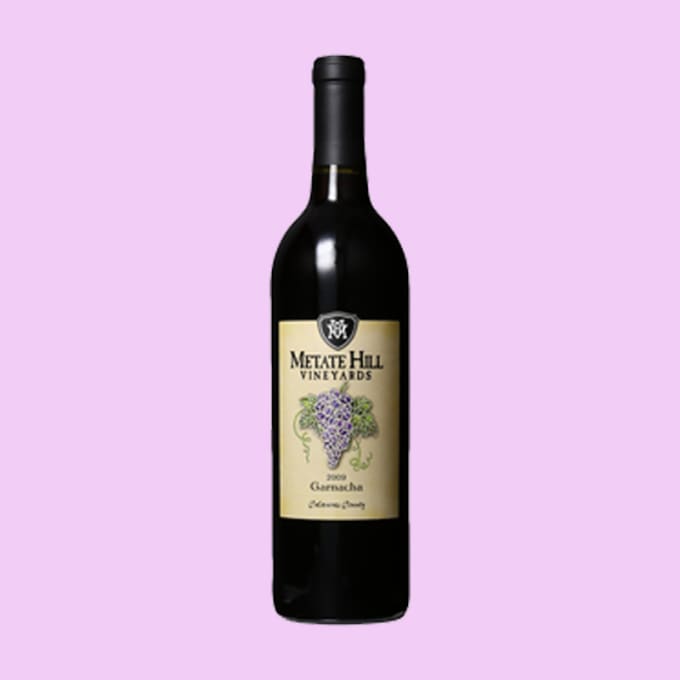 This red wine is from Metate Hill Vineyards in California. It has a cherry flavor that will perfectly accent your sangria. This smooth and crisp wine works very well with Italian dishes and spicy foods. If you don't want to spend too much money on alcohol but want a delectable glass of sangria, then this is the wine for you. It only costs $16 for a bottle of Metate Hill Vineyards Calaveras County Garmacha Wine.   
Nero D'Avola Wine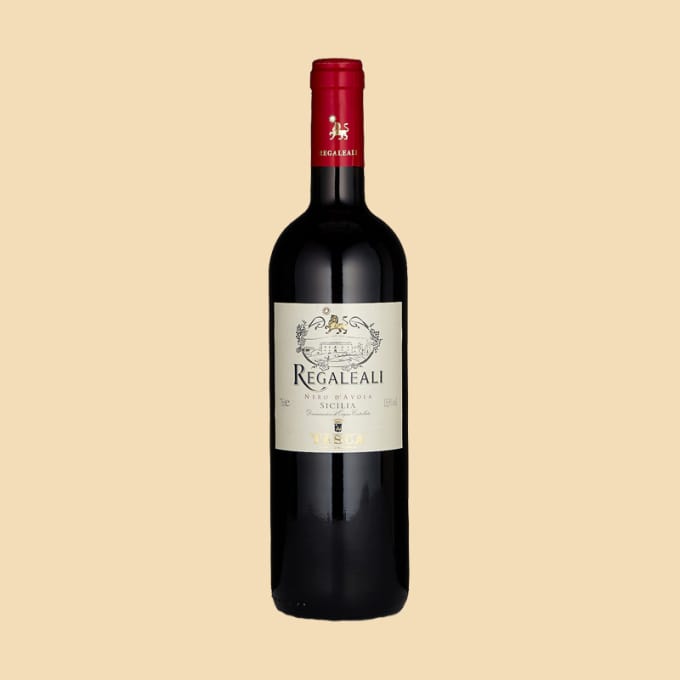 This juicy and tender wine originated from southern Italy. It has a deep texture and is a beautiful color, making your sangria look mouthwatering. This red wine will match very well with fresh fruit. The wine is also available in Rosé if you are interested in a lighter colored red wine. A bottle of this wine is available for only $13.99 so you don't need to fear spending a lot of money. The superb taste of the wine and affordable price make it one of the best red wines for sangria.  
2010 Fernandez Gomez Garnacha Rioja Alavesa Wine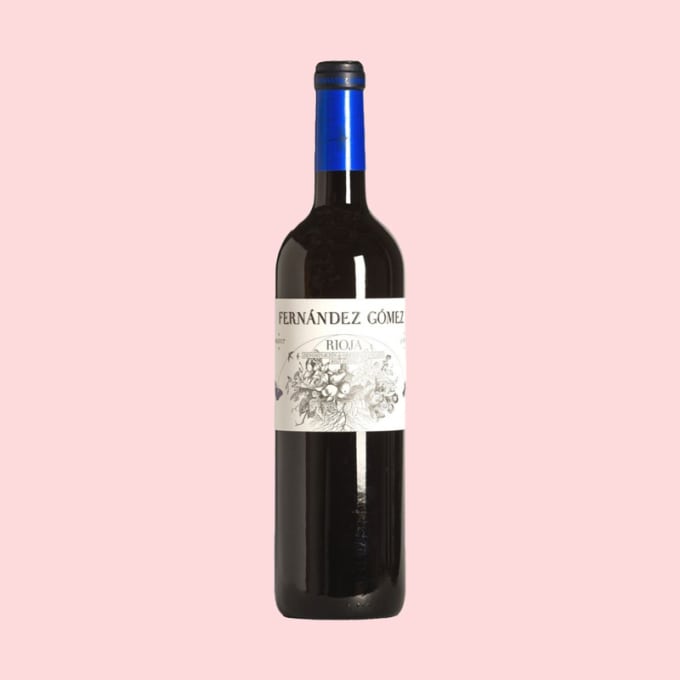 This is a popular red wine for sangria since it's from Spain and has a ton of texture and flavor. The wine has flavors of raspberry, strawberry, and cherry. You will really appreciate this wine when you mix it with sliced fruit in your sangria. This wine is a must if you want a truly delicious glass of sangria. 
2012 Marchese Adorno Bonarda Lombardy Wine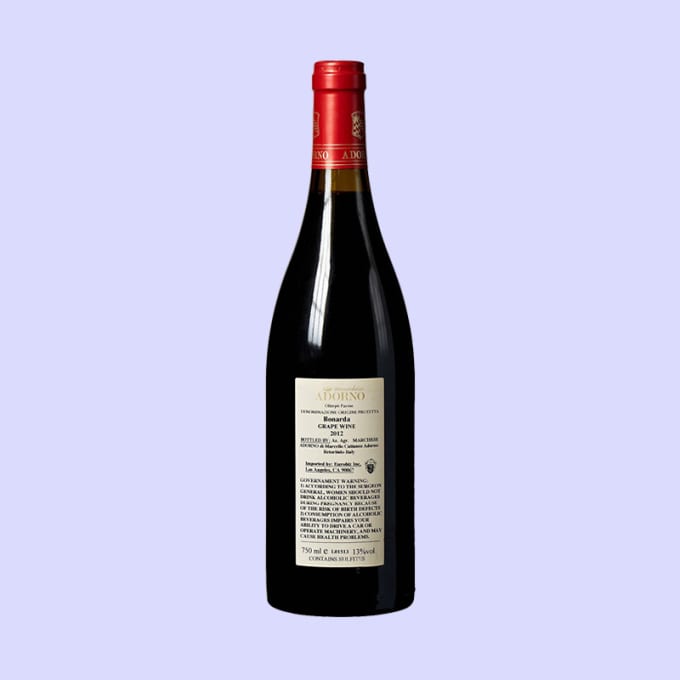 This deep and traditional red wine originates from the Lombardy region in Italy. This wine consists fully of Bonarda grapes and is ideal when making sangria. It has hearty flavors that will pleasantly surprise your taste buds. This wine allows you to make quality sangria without spending too much since it only costs $19.95 to purchase a bottle. 

2011 Menhir Primitivo Quota 31 Wine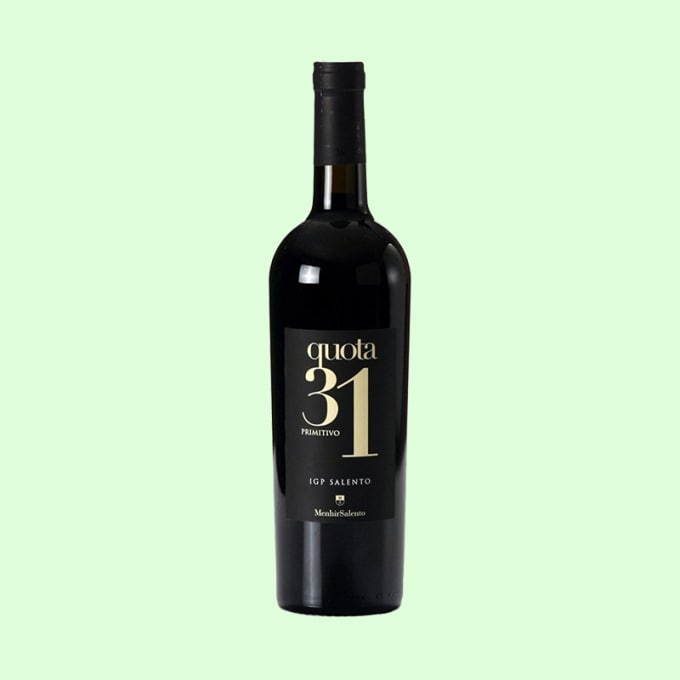 This sweet and juicy red wine is from Puglia, Italy. It has berry and plum flavors which will make your sangria even more tasty and irresistible. It is also mildly spicy, making it a great choice when serving Spanish food. This is, without a doubt, one of the best red wines for sangria. A bottle of 2011 Menhir Primitivo Quota 31 Wine is only $18.99, so you can still have fun and not buy overly expensive wine.