Best Smoked Beers You've Never Heard Of
Smoked beers are the new trend you need to try.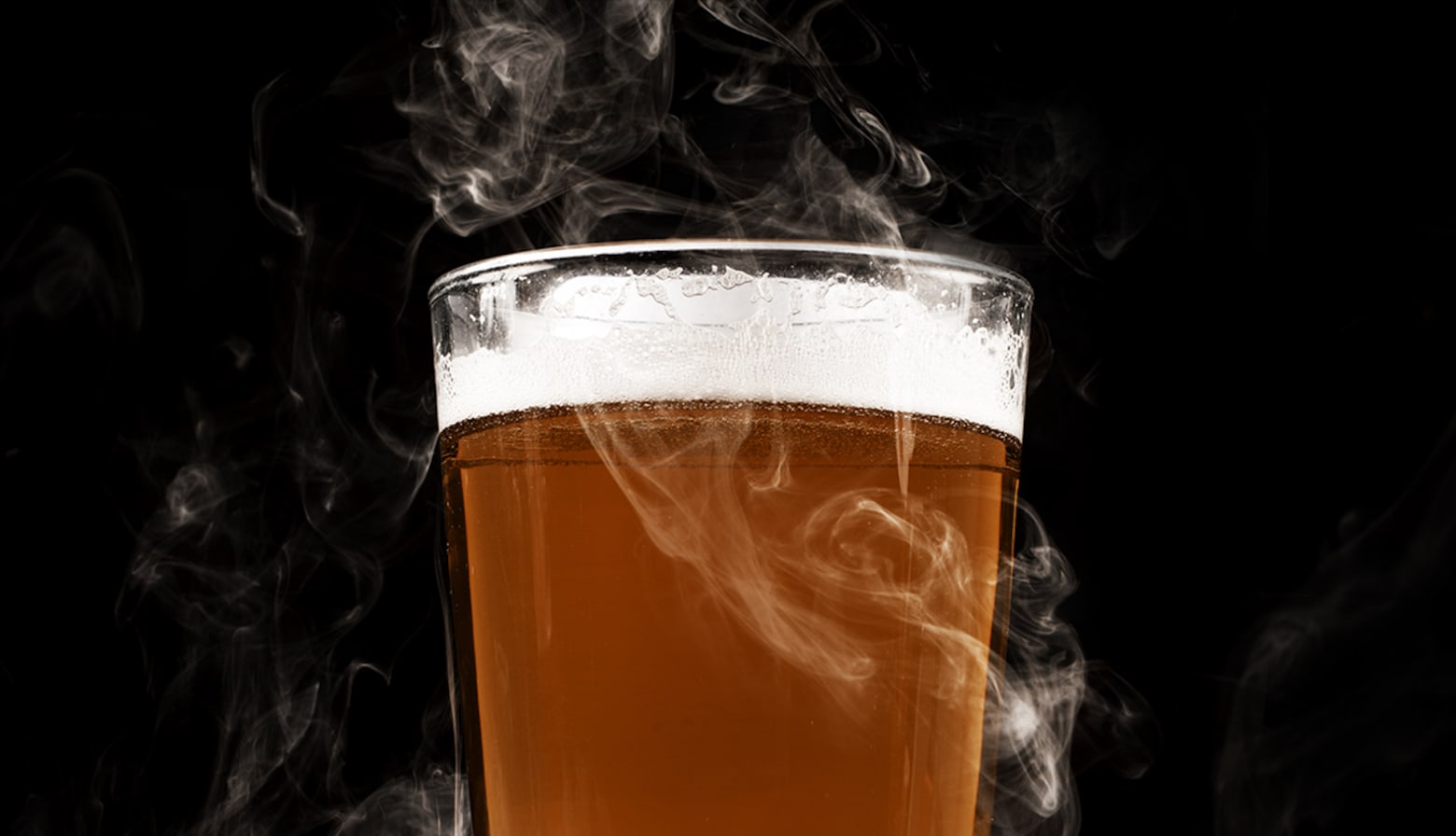 You've had smoked bacon. You've had smoked salmon. But smoked beer? Probably not. This is one of the newest beer trends hitting the craft beer world, and it's beer that has been created with malted barley, that's been carefully roasted over flame.
The smoky barley makes the beer taste, well, smoky. And that's why it's called smoked beer. If you're looking to get a taste of the smoked beer sensation, it's best to try out one of the best-smoked beers on the market. Experts say that these are the ones that really bring you a smoky flavor — and are worth every penny.
Smoke by Surly Brewing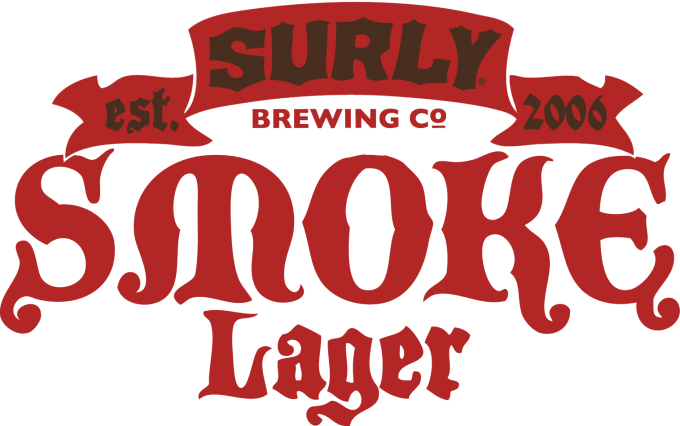 Surly Brewing is one of the top brewing companies in America right now when it comes to smoked beer, and has gotten plenty of acclaim for brewing smoked beer using traditional Baltic methods. Their top brew, Smoke, is known for using real German smoked malts as the main ingredient.
Smoke's flavor definitely lives up to its name, with a rich chocolate-oak flavor profile backing it up. If you love decadent porters, then Surly Brewing's Smoke has got you covered.
Smoked Porter with Vanilla Beans by Stone Brewing Co.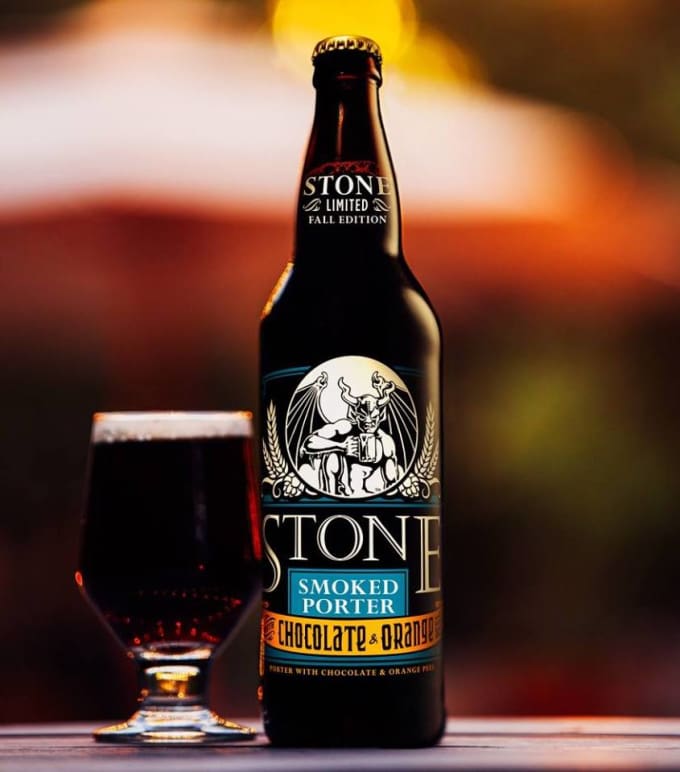 You will probably notice that a lot of the smoked beers on this list are dark beers and porters. Smoke and dark beer are a great pairing, and that's partly the reason why this is the case. Stone Brewing Company has made some of the best dark beers I've tried, and their Smoked Porter reigns supreme on my list.
This Porter has a very thick texture, much like Guinness. Unlike other beers on this list, though, there's a lot less smoke flavor, and a lot more sweetness in it. The end result is a lightly smoked treat that's sweet, but not too sweet — and totally satisfying.
Piwo Grodziskie by Professor Fritz Briem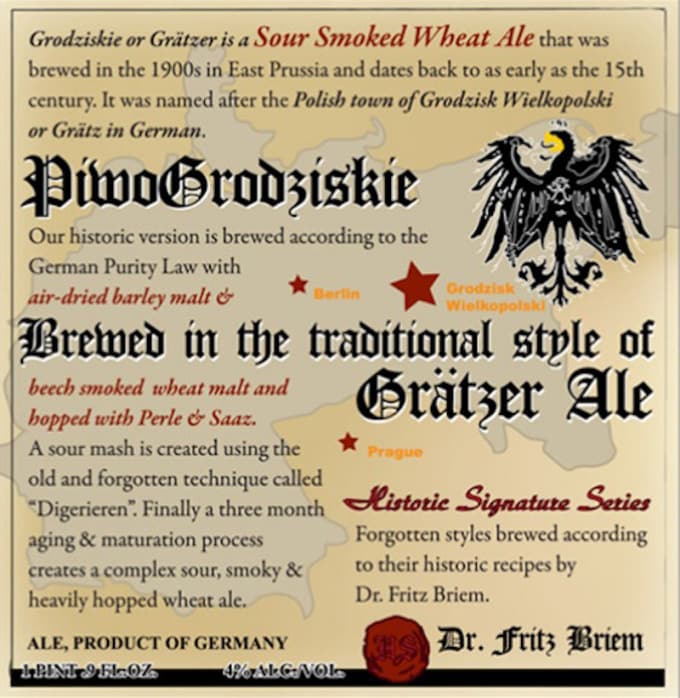 Piwo Grodziskie isn't just a smoked beer; it's a smoked beer of the grodziskie kind. This means that you'll be drinking a seriously unique, all-wheat beer that has a tart punch in every sip.

This specific brew was actually a collaboration between Schlossbrauerei Au and a professor who wanted to recreate a historical recipe, that helped create a lot of the beer types we now have.
Though it may sound gimmicky, this is absolutely one of the best smoked beers you can try. Also, it's one of the only beers that pairs well with both gastropub fare and desserts. Go figure, right?
Rauchbier Märzen by Aecht Schlenkerla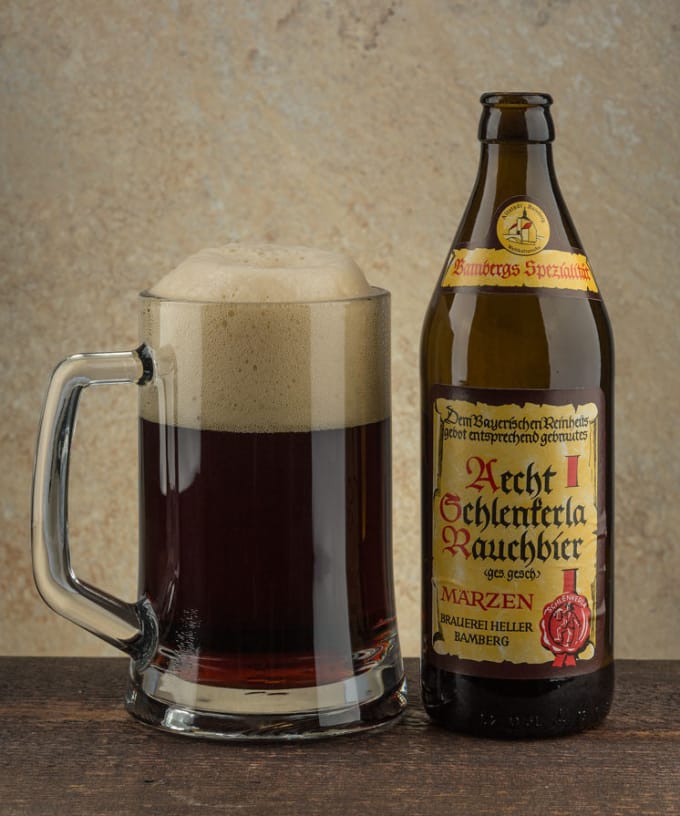 If there's one thing that craft beer lovers enjoy, it's beer names that I honestly can't pronounce correctly half the time. Aecht Schlenkerla's Rauchbier Märzen is a smoked beer that fits that bill — and also tastes delicious.
Aecht Schlenkerla is one of the oldest breweries in Germany, and one of the only to continue to brew smoked beers throughout its 600-year existence. Rauchbier Marzen is one of the smokiest-tasting beers on this list, and it even smells like a campfire.

It's a German Rauchbier with bite and a campfire scent. So, basically, it's a perfect autumn beer.
Alaskan Smoked Porter by Alaskan Brewing
Looking for a creamy, milky porter with a hint of smoke? Alaskan Brewing made something perfect for you. Alaskan Smoked Porter is one of the oldest smoked beers to come from an American brewer; and with that experience comes a really delicious flavor.
Getting your paws on this beer is going to be hard, though. It's a collector's item, and most beer aficionados will go out of their way to find a bottle, since it's released every year under a different vintage.
Skull Splitter by The Orkney Brewery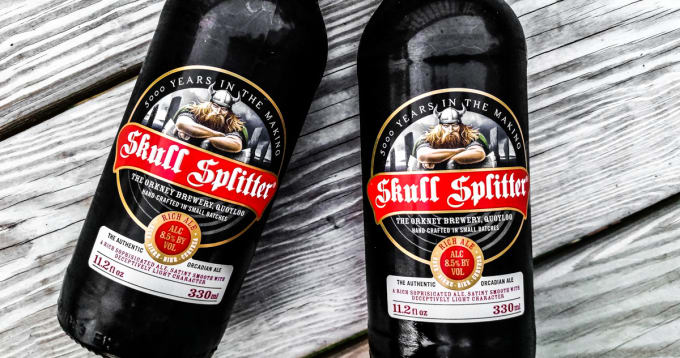 Made by one of the best Scottish breweries out there, Skull Splitter is one of those smoked beers that lives up to its name. This is one of the only beers on this list that's actually a Wee Heavy brew — and that explains its eye-popping ABV rating of 8.5 percent.
Skull Splitter is made with smoked peat malt, has a distinctly fruity flavor, and is deceptively light in flavor. The end result? A brew that will taste great, refresh you, and also cause you to drink a lot more than you should.
Smoked Porter by Captain Lawrence Brewing Company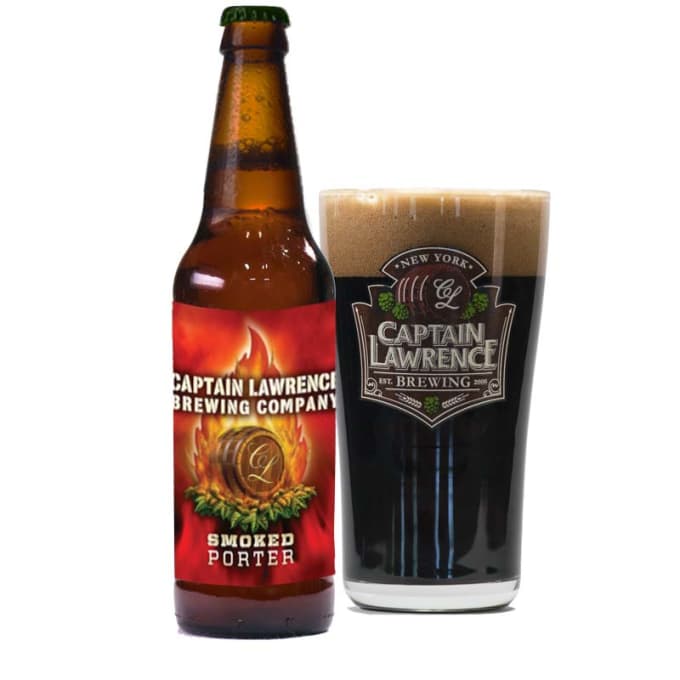 Perhaps it's a matter of bias, but a lot of my picks for the best smoked beers are porters. The Captain Lawrence Brewing Company made a pretty nifty number, too. And like other brewers on this list, it uses imported smoked malts from Germany to make their brew kick butt.
While a lot of the porters tend to play up the meaty "campfire" taste profile, Captain Lawrence's Smoked Porter is one of the only beers we've seen that plays up the "woody" taste of beer. If you love oaky, almost hickory-type flavors, you'll fall in love with this booze.
Dank Tank Pulled Porter by Sweetwater Brewing
This may just be one of the only beers I've seen that's not vegetarian-friendly. Southern beer company Sweetwater Brewing teamed up with the legendary BBQ crew from Fox Brothers to create Dank Tank Pulled Porter. This beer is the only beer out there that uses a BBQ smokehouse to smoke their malts, and then added bacon slices to the mix for extra flavor.
The end result is a beer that tastes meaty, smoky, and pairs phenomenally well with BBQ. It may not be kosher for a beer purist to say this, but adding pork to a brewing session really wasn't that bad of an idea, in this case.
Hogwash by Fullsteam Brewery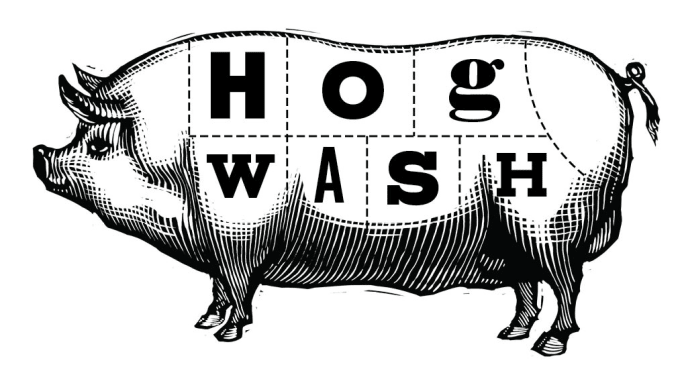 Not to be confused with Pulled Porter, Hogwash is another Southern smoked beer that involves a meaty kick. However, like most smoked beers, bacon was not involved in the production of this drink. Rather, this North Carolina-based brew is all about bringing out a smoky, "meaty" flavor, that's easy to drink.
Oh, and it's also designed to be a perfect pairing partner with classic North Carolina BBQ. Even if most smoked beers are too heavy for you, this one will be an easy quaff, and an amazing choice to try. Yum!
Unplugged Smoke on the Porter by New Glarus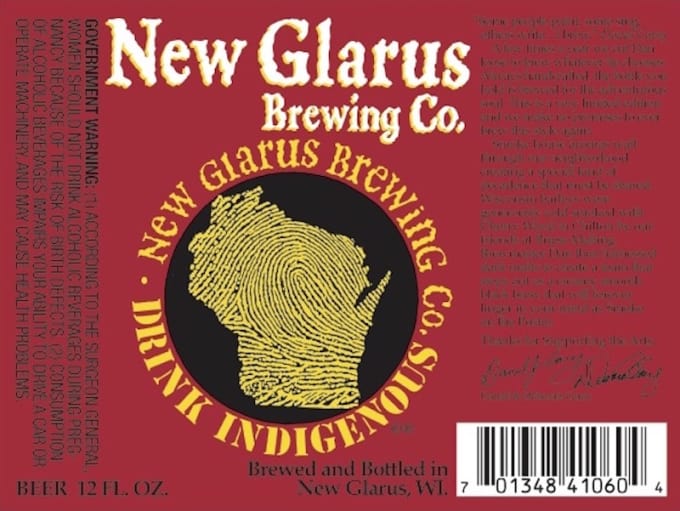 New Glarus is a brewing company that's made a name for itself when it comes to following traditional brewing methods, and focusing in on obscure beer types. Though they're known for fruit beers and lambics, we can now add smoked beer on their tap list.
Their Unplugged Smoke on the Porter is a smoked beer that's made with Wisconsin-grown barley, with a little hint of applewood smokage. The end result is a downright opulent take on a classic smoked beer that you need to experience to fully believe.