Lowest ABV Beers You Can Buy
Love beer but looking for something with less alcohol? These are the lowest ABV beers to fulfill your needs.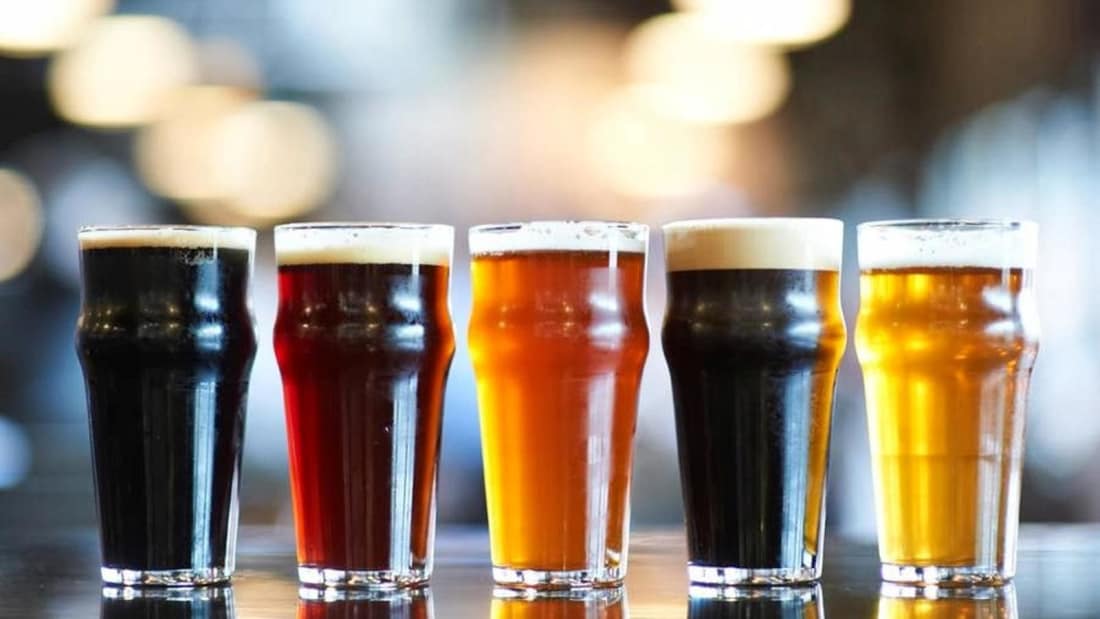 A lot of us love beer, whether it's Heineken, Blue Moon, Budweiser, Coors Light, or any other type of beer, it's always our go-to for a great time. Sometimes, we go overboard and drink four, five...six bottles of beer and we suddenly lose all feeling in our fingers. But we can't help it, we love beer so much we manage to go through bottles easily and have to deal with the aftermath.
But what if I said that you can drink as many as you want without feeling the slightest buzz? Indeed, there are beers out there with a very low alcohol percentage.
I'm talking about super low, like five to one percent ABV. These beers are perfect to drink with friends while eating pizza or wings, or even by yourself while watching a good TV show. So, if you want to know what are the lowest ABV beers out there that are still great tasting, then check out this list.
Oarsman Ale by Bell's (4 percent ABV)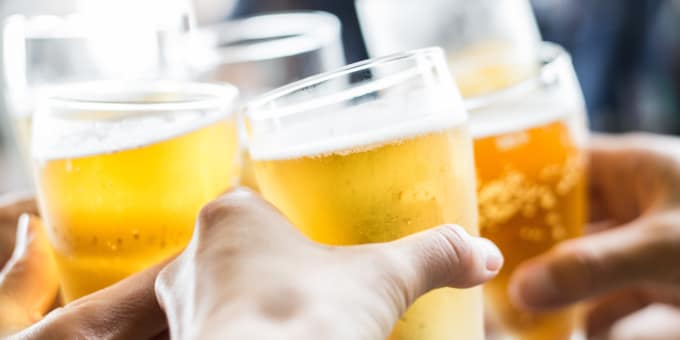 Oarsman Ale aims to be just like the typical, traditional beer, but with a lot less ABV. This specific type of beer contains only four perfect ABV, making it one of the lowest ABV beers to buy.

It's chock-full of citrusy and lemony flavor to really make you beg for a couple of more cans. It's perfect to drink with company, with food, or just grabbing a can while hanging around the house.

Nola Brown by Nola Brewing (3.9 percent ABV)
This English-style beer is only 3.9 perfect ABV that's rich in taste that's full-bodied dark. You can enjoy Nola Brown any time of the year. Either during the summer time or in the chilly winter, there isn't a specific time to enjoy a good can of Nola Brown.
While it's full-flavored, it's still light-bodied, maintaining the low ABV percentage. Since it's such a low percentage in alcohol, you can grab a couple of cans and still be sober. That's why many people turn to Nola for low alcohol beer.
Chuckleberry Sour by Hawkshead (3.5 percent ABV)
Do you dig sweet-tasting beer like I do? Then Chuckleberry Sour by Hawkshead is right up your alley. This low ABV beer is a cross between redcurrant, gooseberry, and jostaberry. And with each sip, you'll be getting the full flavor of all three.
Among the lowest ABV beers, this sweet beer is the perfect balance of lemon and citric-tartness. This is certainly the perfect beer to enjoy in the middle of a hot day in July because of how crisp and refreshing it is with every sip.
Clausthaler Dry Hopped by Binding-Brauerei AG (0.50 percent ABV)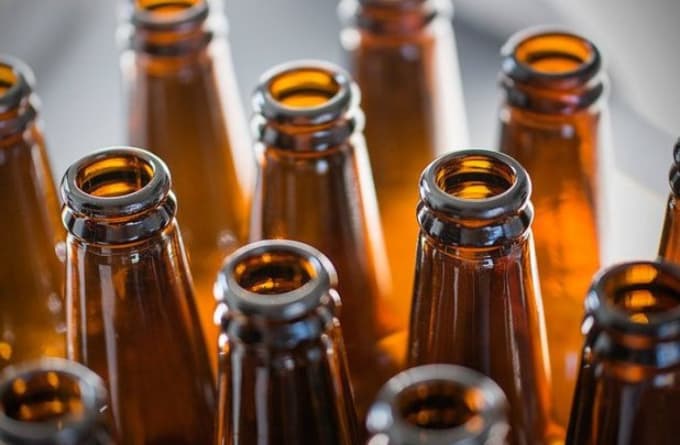 Ever heard of Clausthaler Dry Hopped? Don't miss out of this great tasting beer if you've never heard of it, it's a good option. Try something new, like this one! While it's one of the best tasting and lowest ABV beers to buy, it's very fresh and easy to enjoy.
Clausthaler Dry Hopped is brewed by the finest barley malt and is creamy on the palate while enjoying it. It's also the perfect balance of sweetness and bitterness, making it a great choice if you're looking for low ABV beer.
Clipper Light by Sail and Anchor Pub Brewery (2.70 percent ABV)
Clipper is easily one of the best lowest ABV beers to drink with friends. This low alcoholic beer still contains full strength in beer flavor. Even though it's 2.70 percent in ABV, it still tastes just like a regular beer.
With solid bitterness, the balancing malt aspects and the light, fruity hints really ties the whole beer together. With its 100-percent perfect Australian malt, you should seriously try this beer out.
Foster's Lager by Foster's Group Limited (5 percent ABV)
Foster's Lager is among the best tasting and lowest ABV beers on the market. This five percent ABV beer offers a bright, golden color with a creamy foam at the top. Not only is the look very appealing, but it's amazing on the palate.
The beer offers the best and most refreshing enjoyment for a low ABV beer. It's crisp, clean, and would lure you to reach for another can.
Mango Even Keel by Ballast Point (3.8 percent ABV)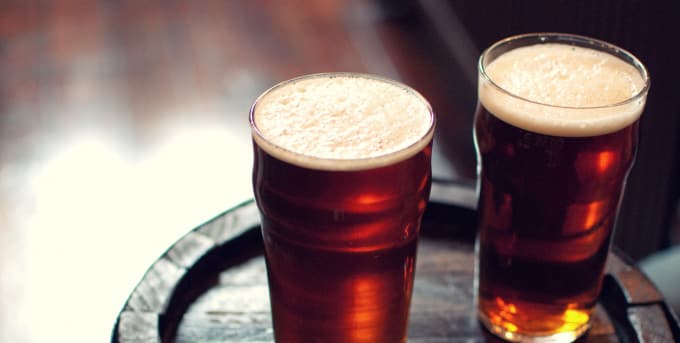 Mango Even Keel by Ballast Point is actually a well-known beer and one of the best tasting and lowest ABV beers to try out. For those who aren't into beer, this is the perfect one to drink. Since it's so easy and smooth to drink, even non-beer lovers will grab a second can.

With a powerful flavor in mango, this fruity beer is ideal for enjoying in the summer. Or if you want to drink it in the winter, why not. But, you can enjoy can by can and won't feel anything because of how low the ABV percentage is!

Kick Back Session IPA by Drake's Brewing Company (4.3 percent ABV)
Here's the ideal beer for beach bums — Kick Back Session IPA! While it's one of the lowest ABV beers you can get, it's ideal for drinking in the summer. You can easily enjoy Kick Back with a bunch of pals while sunbathing on the beach.
The beer is the perfect blend of tropical fruit, citrus zest, and floral dankity. With just 4.3 percent ABV, you'll go through the entire six pack in a breeze.
Hefeweizen Grapefruit by Schöfferhofer (2.5 percent ABV)
Listen to this, a beer that's not only among the lowest ABV beers, but it's grapefruit flavor. This beer is best served cold and perfect for enjoying in the summer or all year round. For its crisp and refreshing taste, this beer only consists of 2.5 percent ABV.
It's actually half Hefeweizen and half grapefruit, so you're basically getting the best of both worlds here. And if you don't like beer, consider getting hold of this beer. It's sweet, but it's still beer.

Totally Radler by Hopworks Urban Brewery (2.6 percent ABV)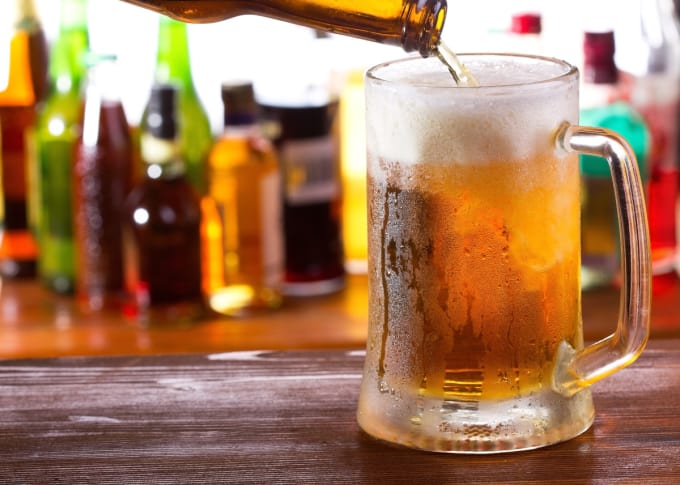 Totally Radler is the last on this list of lowest ABV beers, but don't think it's the least best. In fact, this amazingly tasting beer is not only low in ABV but it's very smooth and light.
Easy to drink and enjoy with friends, this organic lemon beer is a great go-to if you're searching for something on the lighter side of beer. And this is especially ideal if you're not into beer to begin with. Always crack this crisp can open whenever you want a refreshing beer during the fall.