Proof is powered by Vocal creators. You support
Riley Raul Reese
by reading, sharing and tipping stories...
more
Proof is powered by Vocal.
Vocal is a platform that provides storytelling tools and engaged communities for writers, musicians, filmmakers, podcasters, and other creators to get discovered and fund their creativity.
How does Vocal work?
Creators share their stories on Vocal's communities. In return, creators earn money when they are tipped and when their stories are read.
How do I join Vocal?
Vocal welcomes creators of all shapes and sizes. Join for free and start creating.
To learn more about Vocal, visit our resources.
Show less
The 11 Best Campari Cocktails That Are Easy to Make
Love Campari, and hate the price tag at bars? These are the best DIY Campari cocktails.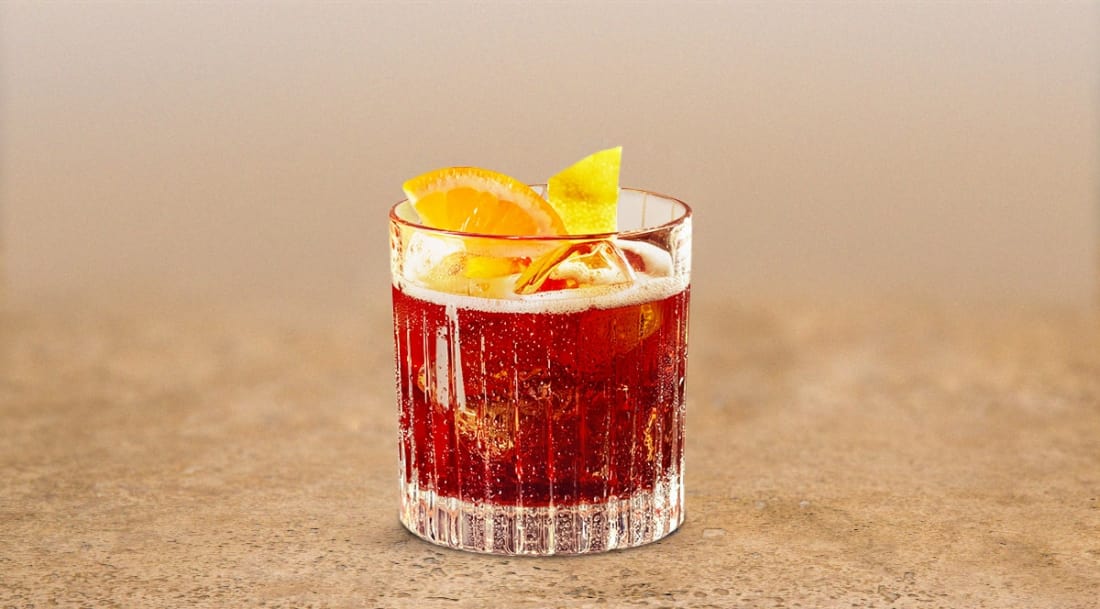 Campari is one of the few old school apéritif liqueurs that managed to stay popular throughout the years. Old world as Campari is, this fruit and herb-infused liqueur has rightfully earned its place on upscale bar setups around the world. It tastes good, looks good, and also just seems "right."
Ordering a cocktail that features Campari as a main ingredient just feels decadent, especially when you're buying it up at a bar. Unfortunately, that decadence comes with a price tag—a hefty one.
That's why it's best for thrifty bar fans to mix their own Campari-centric cocktails on their own. If you have Campari available, give one of these cocktails a try. They're considered to be the best Campari cocktails to DIY, and no, they won't break the bank.
Campari Spritz
When it comes to being one of the best Campari cocktails for dieters and Campari newbies alike, the Spritz can't be beat. This cocktail is known for having a delicate flavor, being very refreshing, and for being a newer twist on the Aperol Spritz.
If you're looking for an easy cocktail that remains impressive to guests, then you should definitely look into this. Ingredients are as easy as can be to find, and it only takes a quick pour to make.
Upgraded Paloma
The original Paloma was considered to be one of the best summer cocktails ever made, and still remains popular among golf enthusiasts.  The sweet and sour combination that comes with the grapefruit juice can be a bit overpowering, though.
With a little dash of Campari, you get to enjoy a milder, mellower upgraded Paloma. It's the country club treat that's perfectly sweet!
Negroni
The Negroni is considered to be one of the oldest cocktails in history, and is generally viewed as a staple in upscale bars of all types. That's what makes it one of the best Campari cocktails to make at home, too.
To fully enjoy a Negroni, we strongly suggest having a nice plate of bar snacks nearby. For some reason, this cocktail just goes amazingly well with foods of all types!
Negroni Sbagliato
Not feeling the kick of gin in a standard Negroni recipe? We can't blame you. This twist on the classic cocktail makes for one of the best Campari cocktails to drink right before your dinner.
The Sbagliato removes the gin, adds extra fizz, and turns into a much more light-bodied option that might even help dieting drinkers keep their waistline intact.
Americano
If you're really, truly looking for an ultra light-bodied cocktail with Campari in it, then you really can't do better than the Americano. This easy-to-mix cocktail uses seltzer or club soda instead of Champagne.
By the way, if you want to add an extra layer of flavor to this cocktail, grab some flavored seltzer or any of the hard seltzers you can find on liquor store shelves. It'll turn into one of the best summer cocktails you've ever tried.
The Quill
The Quill is one of the newer cocktails to be centered around Campari, and if we were honest, it's pretty much a Negroni with a splash of absinthe added to the mix. Even so, it's definitely a drink that is complex and strong enough to make most Campari fans happy.
For some reason, we could totally see Edgar Allen Poe drinking this. It's such a shame he died before it even existed.
Boulevardier
The Boulevardier is one of Campari's most popular cocktails, and has become a classic among people who have managed to acquire a taste for both Campari and rye whiskey.
Strong enough to kick you in the teeth, but flavorful enough not to make you puke, it's easy to see why many people regard the Boulevardier as one of the best Campari cocktails ever made.
Garibaldi
Love Campari, but hate whipping out four other ingredients just to make a cocktail of your own? You're not alone, and thankfully, that doesn't keep you from enjoying some quick and easy cocktails.
The Garibaldi is about as quick and easy as it gets. This just requires two ingredients: Campari and orange juice. It's like a Screwdriver, except with Campari instead of cheap vodka that your roommate insists on having you drink.
Jungle Bird
Tiki cocktails don't really seem very Campari-friendly, but appearances can be deceiving. The Jungle Bird is one of the best Campari cocktails to try if you're a fan of drinks that serve up a tropical twist on a heady, almost mysterious flavor profile.
Fans of pineapple, fruits, and a little bit of smoke will love the Jungle Bird. It's like bringing the tiki bar home with you, especially if you have some cool tiki mugs.
Mediterranean Pink Lady
Most people have, at one point or another, had a person who just couldn't get into their liqueur of choice. For most people, Campari is an acquired taste, and actually getting someone into trying it can be a chore.
The Mediterranean Pink Lady is one of the best Campari cocktails to try if you have a friend who is a bit intimidated by the reputation that Campari has.
To make it, just make a regular Pink Lady and add a splash of Campari in it. This little number is pink, sweet, and one of the best cocktails to drink before noon.
Siesta
Are you a fan of the Hemingway Daiquiri? If so, then you will love to serve up a Siesta next summer night out with friends. Though it doesn't require ice cubes or anything similar, it always manages to refresh you after a night of dancing.
This cocktail has a very fruity, crisp taste that makes it one of the best Campari cocktails for drinking beginners. Serve it up for guests, and you'll become the most popular bartender in town.