The Best Flavored Vodkas on the Market
The top ten flavors that will lead to your next favorite concoctions. These are the best flavored vodkas on the market.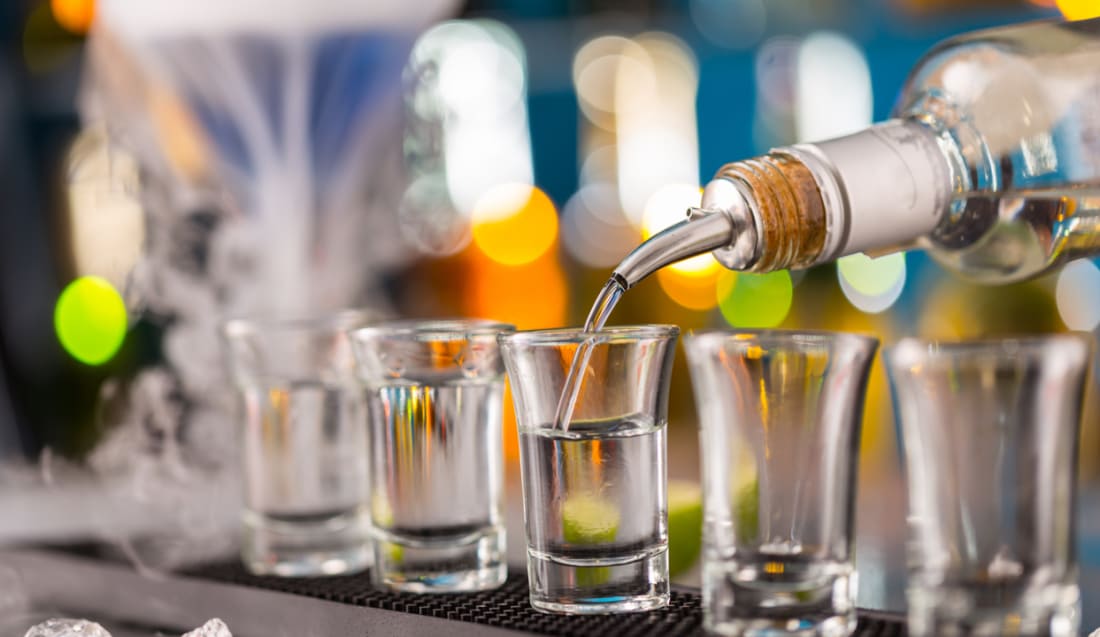 From staple flavors of pineapple and coconut to wildcards like espresso and sweet tea, these are the top then best flavored vodkas on the market.
As a great way to spice up any mixed drink, or what could be your next favorite vodka on the rocks, these flavors are guaranteed to have a smooth and warm finish, great aromas, and the best tastes you can imagine.
CIROC, Absolut, Van Gogh, and Belvedere are just some of the vodka brands who have made it to the list, has yours made the cut? Plus, any of these options would make for a great gift for vodka lovers.

French Vanilla by Ciroc Vodka
To start off of list of the best flavored vodkas on the market, Ciroc holds one of the top places in every vodka lover's heart. This specific flavor is French Vanilla, which has hints of vanilla ice cream, scents of vanilla cream and bean, and a rich and smooth finish.
Great on the rocks, but even better mixed into french vanilla martini. Within the amazing world of vodka, this options stands out.

Honeycrisp Apple by Skyy Infusions
A great flavor for fall mixed drinks, the Honeycrisp Apple flavor by SKYY Infusions is one of the best flavored vodkas. With unique hints of sweet and tartness, the vodka has a fruity aroma that is very promising.
The vodka works great mixed with apple juice, sparkling apple cider, and even some sweet and sour mix for a twist on an apple kamikaze. The mixtures and combinations are something you're going to want to play around with.
Double Espresso by Van Gogh
One of the more expensive vodkas on the list, but one that is well worth the taste, quality, and flavor is Van Gogh's Double Espresso. Though it might sound intimidating if you've never tried a coffee flavored alcohol before, this is the one that will change your mind on the approach.
The vodka has a bold flavor and rich mixing notes perfect for a martini, Russian, or just added to your cup of coffee for a pick-me-up.
Apeach by Absolut
Next on our list of the best flavored vodkas is Aboslut's Apeach, a flavor so good it can be appreciated on the rocks, or with a subtle fizz of soda.
Made from natural ingredients, Apeach has a sweet flavor and will mix great with ice tea or even some pineapple juice. Plus, it does not contain any added sugar, something most flavored vodkas unfortunately use.
Caramel by Veil
There aren't many people who don't love caramel, and having a holy grail when it comes to caramel flavored vodka is a must for unlimited delicious cocktails.
With an aroma of browned sugar and an even better taste of buttery caramel, each sip has a smooth finish. This alcohol has even won the SF Spirits Silver Medal. Try it chilled with some apple cider.
Summer Colada by Ciroc
Yet another great flavor from CIROC, Summer Colada is one of the best flavored vodkas on the market for many reasons. As the ultimate summer flavor, the addition of this vodka to your liquor cabinet will open up a plethora of different summery cocktail opportunities.
Perfect for a tropical drink, and of course pairing with a classic pina colada, this versatile vodka is as smooth and buttery as can be. Imagine yourself on an island with a paper umbrella in your drink and you're good to go.

Mango Passion by Belvedere
You can't go wrong with a mango vodka, as it will mix great with most juices, light beverages, and tastes great by itself.
However, Belvedere's Mango Passion is an award-winner and has one of the best flavors in this category, and is one you're going to want to try out. Belvedere suggests pairing it with ginger ale and a slice of lemon.
Cherry Noir by Grey Goose
Grey Goose's Cherry Noir is a treat for any vodka lover. As one of the best flavored vodkas, this flavor is filled with ripe black cherry notes with a warm and smooth texture. The aroma is filled with sweet red and dark scents with a hint of spice.
Try it mixed with club soda, simple syrup, and some lemon juice to create a Cherry Fizz. The full recipe can be found at FillerMagazine.

Pumpkin by Veil
Before you knock this vodka choice, give Veil's unique flavor a chance with its Pumpkin vodka. As a spiced, semi-sweet balance, the vodka has an aroma of nutmeg and includes notes of spice, pie crust, and pumpkin pie.
Perfect for any holiday season celebration, you're going have to give this smooth and buttery taste a shot. Plus, its super affordable.
Sweet Tea by Firefly
Last, but certainly not least, on our list of the best flavored vodkas, we had to include another wildcard to finish off our choices. Firefly has created one of the best flavors for a sweet mixture, sweet tea vodka.
It tastes just like the tea, and gives each of your drinks that needed kick with every tip. Made with Louisiana sugarcane and infused with natural tea frown on a plantation, this is a unique and refreshing taste you're going to want to add this to your liquor cabinet.