The Romanticism of Champagne
Fizz makes all the difference.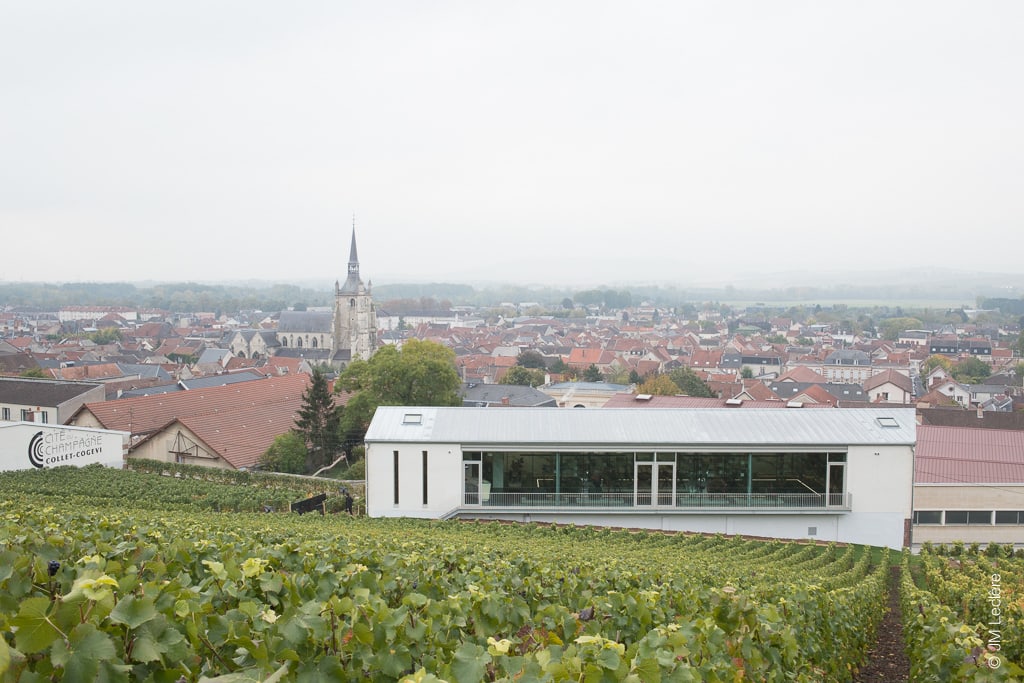 Tiny bubbles: in the wine. They do make all the difference. Leslie Caron sang about it — and love — in the late 1950s in the film Gigi. It made her ebullient in the movie and seems to have had the same effect on many of the rest of us. It is great if you can get to the source to experience it. However, you can enjoy the romanticism and some of the buzz of Champagne almost anywhere.
"Champagne is about conviviality and sharing," said Bertrand Glory, the Aÿ-based Champagne Collet's global commercial and marketing director. One can pour it for every occasion and celebration, he added. Glory heads up one of the most prestigious cooperatives in the Champagne region — which makes a range of labels and types of Champagnes — from the classic, well-balanced Brut to more high-end, reserved and food-focused Blanc de Blancs, made from only Chardonnay meant to pair with food.
Glory heads up the Collet Champagne house.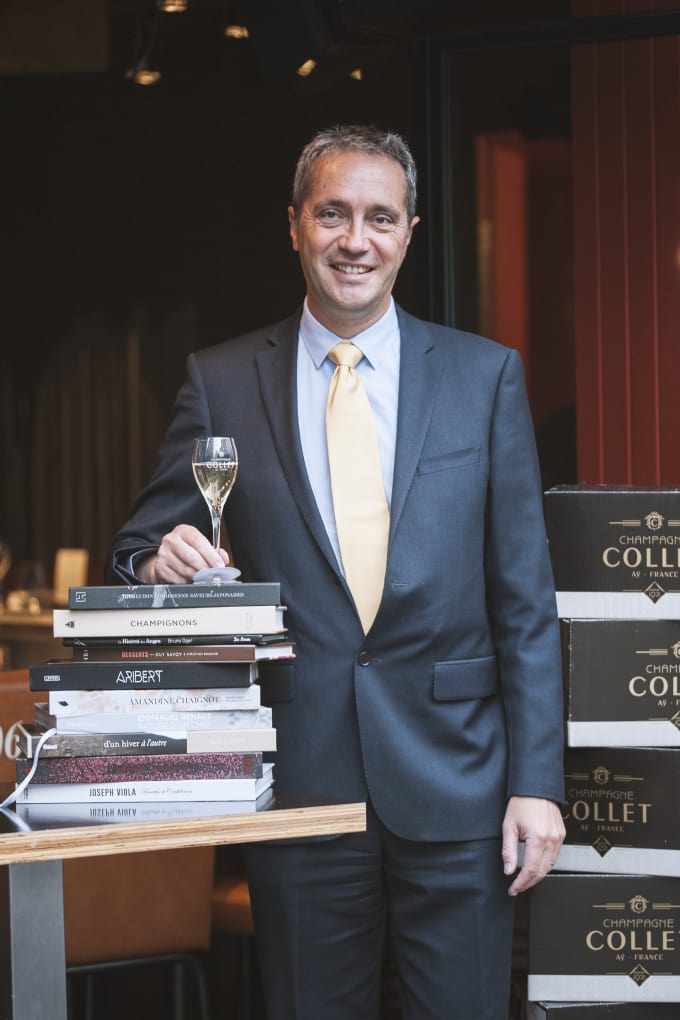 Getting to Know the Region:
Champagne is one of the closest wine-growing regions to Paris. It takes a little more than an hour on the train to get to Reims, which features one of the world's most beautiful Gothic cathedrals that is home to Chagall-stained glass windows. However, this somewhat formal and often insular region hardly attracts the number of guests as sunny Provence and France's other southern regions and that is really a pity.
This region can be complicated to understand, but it is worth investment in its just rewards. This might be silky foie gras in Aÿ or a once-in-a-lifetime meal at Les Crayères in Reims. Those lovely snacks of local meat and delightfully odiferous cheese that you find in the center of France are also worth the wait.
Champagne is romantic but you have to want it all: the fog, the rain, and formality and simplicity. The region also primarily focuses on three main grape varieties: Chardonnay and Pinot Noir — both of which are well known — and the lesser-known Pinot Meunier. An additional four other grapes are allowed in the mix, although no one talks about them (so you can impress your friends by citing Arbane and Pinot Blanc). In other regions of the world, bubbles can be made, legally, with any number of grape varieties.
Epernay is the other somewhat urban hub of the region. Collet, located just outside the small city — the last figures report it being a close to 24,000-inhabitant city — is home to a great museum that documents the history of the region with its struggles to define itself and great posters documenting how Champagne has been promoted over the years.
There is a great video about the less-than-well-known Champagne uprising in 1911, when the local growers strived to define their terroir and experience with the region. The Collet folks have also beautifully documented decades' worth of Champagne ads and promotion and the ones from the 1920s to the 1950s are incredibly charming.
Collet also produces one of France's best Brut, or basic, entry-level Champagnes in town. It prices out at about $39 on most American markets, the equivalent cost of some expensive California sparkling wines, and shows a beautiful balance of the three classic grapes. Its bubbles are persistent and it has an almost romantic peach nectar on the palate. "Micro celebrations are also part of sharing [important events] with people who you care about," said Glory.
Collet makes a lovely lineup of Champagnes.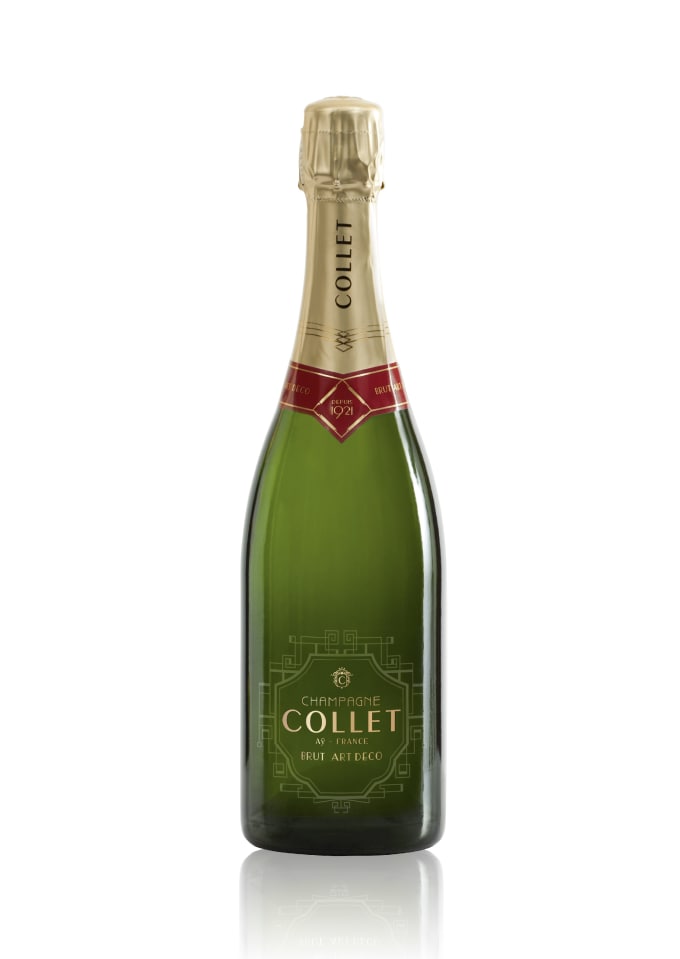 Practical Advice for the Region:
Reims is the area's largest town within which to experience Champagne. It is easily reachable by train and has a handful of downtown hotels and restaurants to which one can walk. Epernay and Aÿ are more rural.
Almost all the Champagne houses require reservations in advance — those both big and small. Keep in mind, the larger, name-brand marques will turn over hundreds of visitors a day, so it is often fun to book visits off the beaten path with smaller producers who are not always open to the public.
Try all the wines that the Champagne house you visit makes. Blanc de Blancs can be surprisingly austere and great as a pre-meal wine. Many introductory Bruts go with almost everything and you might be surprised how romantic and food-friendly some of the local rosés are. I have had them with beef tartar, even lamb, and serious and silly conversations.
However you enjoy these wines, you have to love the bubbles, ribbons of acidity, and the romantic experience — via a slice of romantic France — that they can give you whenever you pop a cork.