Proof is powered by Vocal creators. You support
Finnegan Pierson
by reading, sharing and tipping stories...
more
Proof is powered by Vocal.
Vocal is a platform that provides storytelling tools and engaged communities for writers, musicians, filmmakers, podcasters, and other creators to get discovered and fund their creativity.
How does Vocal work?
Creators share their stories on Vocal's communities. In return, creators earn money when they are tipped and when their stories are read.
How do I join Vocal?
Vocal welcomes creators of all shapes and sizes. Join for free and start creating.
To learn more about Vocal, visit our resources.
Show less
Top 5 Must Visit Bars in Bermuda
Check out my list of the best bars in Bermuda!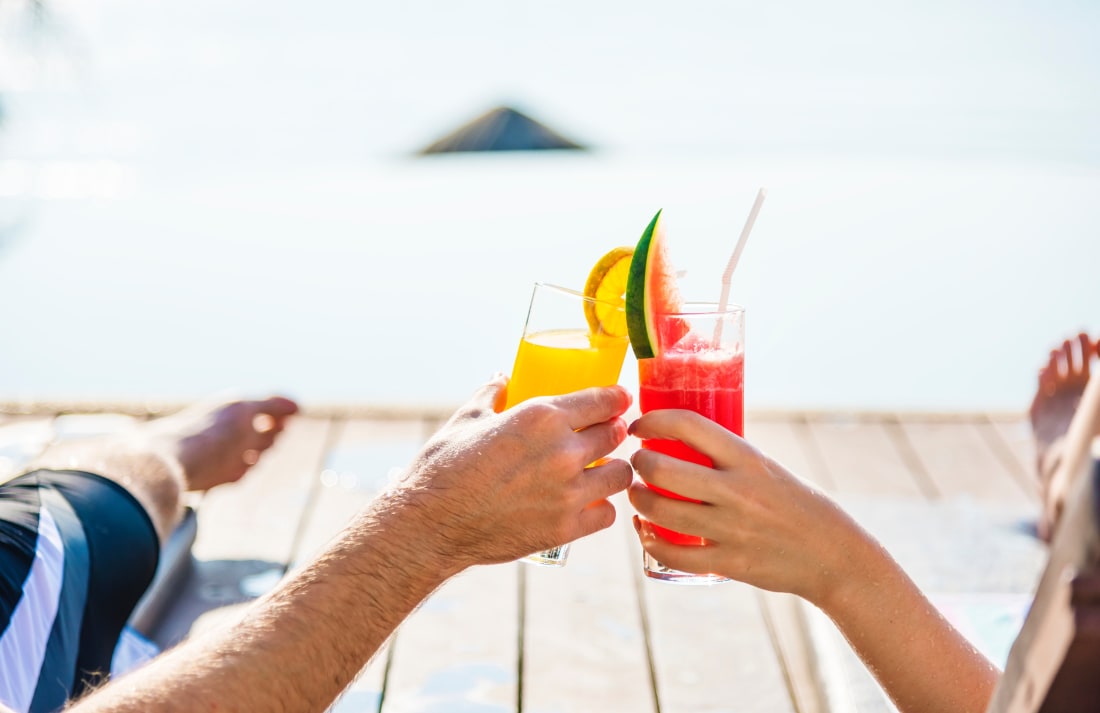 Bermuda is a beautiful island, located just off of the east shore of North America, which offers the ultimate vacation destination for visitors around the world. The area attracts many people due to the massive amount of culture and entertainment available. Visitors are able to experience activities including water activities, hikes through nature, spot natural wonders, sports, enjoy culture and entertainment, partake in shopping sprees, and even make great memories dining and visiting local bars.
There are great bars located throughout the Bermuda area that will be reviewed below in order to provide viewers with the best destinations for Bermuda cruises. With these top bars listed, you will be sure to have an incredible experience when visiting the gorgeous island of Bermuda.
The Swizzle Inn Pub and Restaurant
This pub and restaurant offer visitors the option between indoor and outdoor seating in a very unique and historical building. There are endless options of delicious food and drinks at The Swizzle Inn, which creates the perfect setting for a relaxing time. The establishment is also surrounded by signatures, unique artwork, and dollar bills; adding to the overall fun atmosphere.

Calico Jack's Floating Bar
This is one stop that cannot be missed when in Bermuda. Located right off of the Heritage Wharf, Calico Jack's Floating Bar offers the only Pirate Ship Floating Bar in all of Bermuda. Visitors are able to enjoy refreshing beverages aboard the ship, on a raft on the ocean, or floating in the water after jumping off of the plank. Even if you are visiting the area on a cruise, this is one ship you will want to get right back on and get to the party.
The Pickled Onion
If individuals are looking for mouth-watering food, as well as thirst quenching drinks, The Pickled Onion is a must visit. The restaurant and bar provide a large selection of food and drinks that are sure to please even the pickiest visitors. Plus, it is right across the beach so people are able to enjoy gorgeous views and a nice walk after their visit.
Flanagan's Irish Pub
When visiting Flanagan's Irish Pub, guests are able to choose between two different atmospheres. There is a Main Bar area, as well as, the Outback Sports Bar allowing visitors to choose where they would like to enjoy their evening. People are able to relax and experience great dining, live entertainment, sports on the television all while overlooking the Hamilton Harbour and Front Street.
Frog & Onion Pub and Restaurant
Located in the historic dockyard, the Frog & Onion Pub and Restaurant has been open since 1992. Surrounded by original walls and other features, the pub allows visitors to become completely immersed in a unique atmosphere. The history of the building is also shown through notable dishes they have on the menu. There is live entertainment every day in the afternoon as well as in the evening. There is never a slow moment at the Frog & Onion Pub. They are constantly holding events, filling up their five indoor dining areas, and overflowing into their two outdoor dining areas. They also are home to the only brewery on the island. This makes the establishment a very popular spot for locals and visitors.

Individuals should always make their vacations the best getaway possible. Therefore, it is important to learn the area that is surrounding them and find the hottest top rated spots in order to fully enjoy the culture. The top bars that have been listed have been featured in hopes to assist in allowing every individual to experience only the best Bermuda has to offer. Visitors will be pleasantly surprised no matter where they go on the beautiful tropic island. Get out and discover all of the hidden gems.