Top Fruit Flavored Beers for Summer
A new take on the old classic, the top fruit flavored beers for summer offer beer drinkers a new way to experience their favorite bev.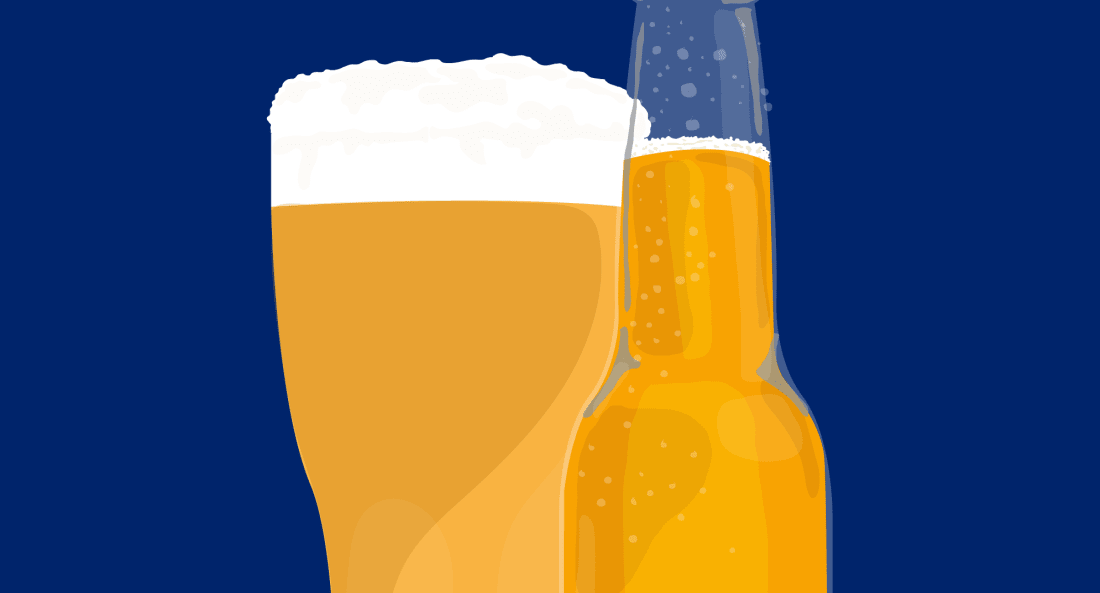 I believe that there is a beer for everyone — and I'm living proof of that.
Back when I was 18, I had a disdain for beer. I thought they all taste like urine, primarily because all I ever drank were mainstream beer like Natty Ice or Budweiser.
This all changed back when I went to one of the most upscale parties I ever attended until then. It was thrown by a guy who we'll call Wulf.
Wulf, at only 29, knew how to throw an elegant party that would make most college kids faint due to the excesses he'd bring to the table. It was wildness, but it was an elegant kind of crazy.
That night, he rented the penthouse suite of one of the most luxurious hotels in Baltimore, and he stocked it to the brim with luxury foods, drinks, video games, and other goodies. I was one of the many lucky enough to help set up the party, which meant that we'd get first dibs on all the goods.
I immediately bypassed the mini-fridge labeled "beer" he brought, and headed over to the sangria he had brought. Wulf looked baffled, then stopped me in my tracks.
"Don't you want a beer? I brought the good stuff," he said. "The real good stuff."
"Hell no, that stuff tastes like piss," I said.
"Oh, I know what happened. You tasted crap beer. Here, try a lambic," he said, bringing out a bottle that looked more like champagne than beer.
I was confused but read the label. Yep. It was beer. He poured a glass, and I tasted it. I was sold on it — and yes, this was the first fruit beer I have ever tried.
Fruit flavored beer is, in a lot of ways, a beer hater's beer. It is sweet, fizzy, and at times, very similar to a good soda. They area also ideal for hot summer days.
As someone who has been converted to the beer side by fruit beer, I have a lot of recommendations for the top fruit flavored beers for summer. Here are some of the best ones.
Lindeman's Lambic Ale
I'll begin with the brewing company that won me over to the beer side of drinking. Lindeman's is a company that is known or producing the top fruit beers involving the lambic brewing style.

Lambic beers are spontaneously fermented, richly flavored with fruit juices, and have a taste that's sweet, tart, and delightfully sour. The best way to describe their flavor is like a mix between wine and seltzer with a little bit extra pucker thrown in for good measure.
One thing that makes this company's beer really unique is how light it is compared to other fruit beers. There's no "syrupy" taste or texture here; it's all crisp and refreshing. This may be why their one of the top fruit beers on many critics' lists.
Lindeman's makes lambics in a number of different flavors, including blackcurrant, apple, cherry, and strawberry. For most newbies to the world of great beers, their apple flavor and cherry flavors will be a great introduction to beer.
Lambics aren't just the top fruit flavored beers for summer, either. They are perfect in fall and winter. (Or, I may be a bit partial.)
Saint Arnold's Raspberry AF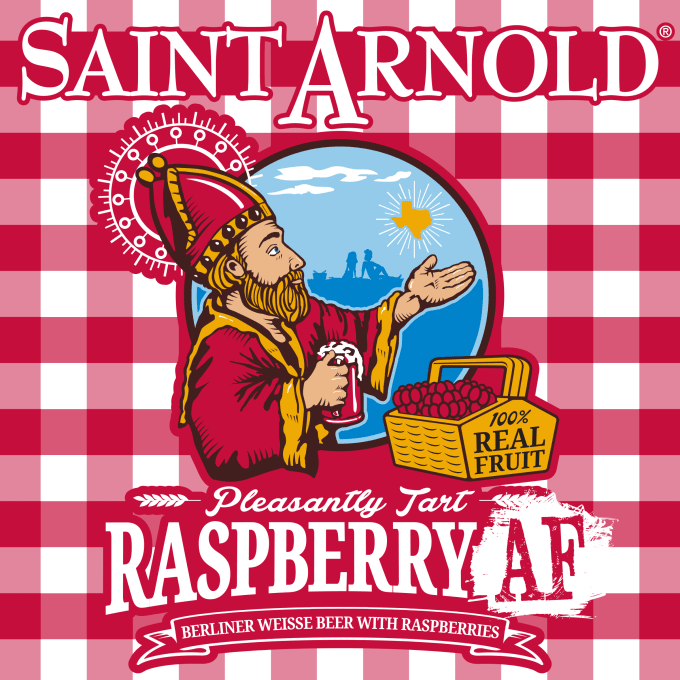 Do you like raspberry? Do you really like raspberry? If you can't get enough of raspberry flavor then you might like Houston-based Saint Arnold's Raspberry AF.
The aptly named fruit beer has been named one of the top fruit flavored beers for summer and spring by Paste Magazine, and at its surprisingly low alcohol by volume, it also can be a pretty good summer drink, too.
That being said, Raspberry AF is insanely sour, and as such, you may want to chill it before you drink it. Otherwise, the sourness of the drink mixed with summer heat may end up getting you a bit sick.
The Veil Brewing's Never Aloha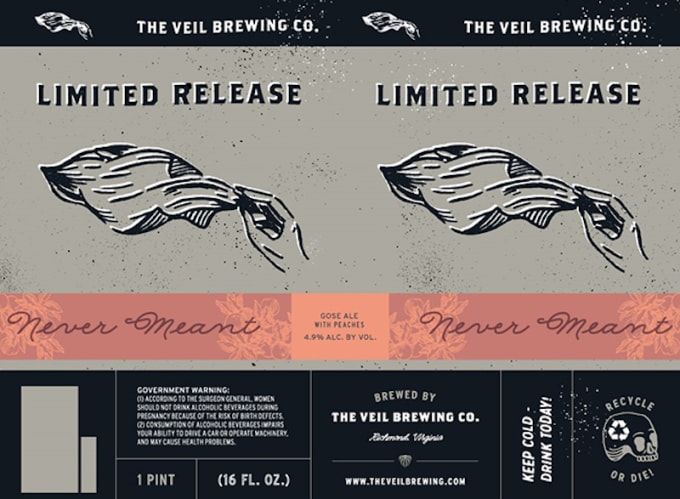 Never Aloha is one of the top fruit beers currently being made in the States. It has been brewed with tons of passionfruit, blood orange, pineapple, and other island fruits. As a result, it has a really rich, deeply fruity flavor that is really unlike most other beers.
It's a great beer if you don't typically like the bitterness of hops. In fact, on Beer Advocate, users noted that this Gose-style beer pulled its inspiration from the classic schoolyard drink, Hawaiian Punch.
It actually tastes pretty similar to an adult-version Hawaiian Punch, but without that super-saccharine punch. It's dry, low alcohol, and delicious.
If you can't get your paws on a Belgian lambic, then The Veil Brewing's Never Aloha may be an equally good option.
Ballast Point Brewing's Grapefruit Sculpin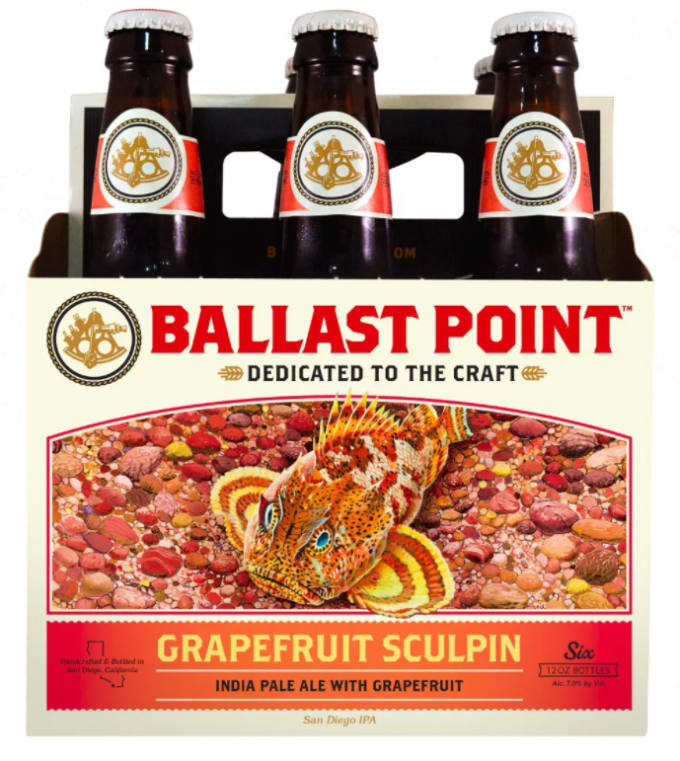 Not all top fruit beers taste like adult punch, and Ballast's Grapefruit Sculpin is an excellent example of this. While this IPA does have very strong notes of grapefruit in its flavor profile, it's hard to deny that it has the bitter and citrusy taste of hops flowing throughout it.
It's bitter, but it's not acrid. There's definitely fruity flavors in there, but there's still that classic tangy "bite" of a good beer. If you're worried about having something cloyingly sugary on your palate, this beer will definitely allay your fears of guzzling an overly sweet drink.
Unsurprisingly, Ballast's Grapefruit Sculpin has won a number of awards for being one of the top fruit flavored beers for summer by multiple publications. Once you try it, you'll understand why this isn't a shock to anyone.
New Glarus Wisconsin Belgian Red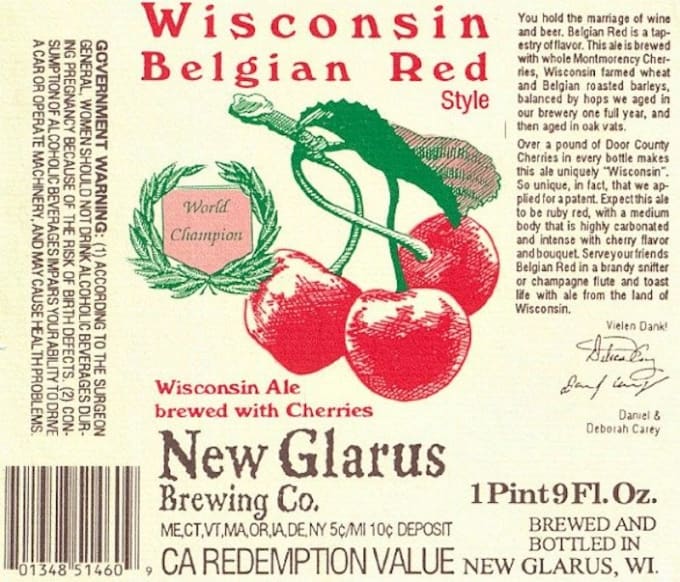 New Glarus is a brewing company that has taken on the daunting task of bringing true-to-life Belgian brewing techniques to the United States. Not only did they succeed at their task, but they also ended up being one of the top fruit beers.
The company's sour beer brewing program is one of the oldest in the United States, and every single bit of that experience comes through in their products. Of particular note is their Wisconsin Belgian Red.
Their Wisconsin Belgian Red tastes like a superbly made sour cherry lambic, with just a slightly stronger sour kick. Expect an intense flavor with a great opportunity to pair beer with dessert in every can.
Epic Brewing's Oak and Orchard Series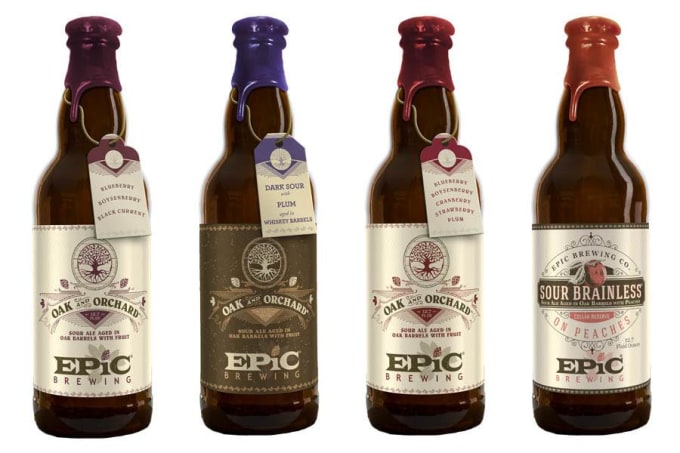 Epic Brewing has definitely created some of the top fruit beers in the state of Utah — and much of that is because of their amazing ability to infuse fruit flavors into beer. The brewmasters carefully age each batch of their Oak and Orchard series until the fruit flavors are fully brought out.
They're sweet, yet sour. They're tart, with strong notes of each fruit they add to the blend. And, they're refreshing in every sense of the word. In many ways, these saison beers taste more like wine than they do beer!
This series, which debuted in April, often have beers named after wines — including an incredible "Syrah" blend involving boysenberry, blueberries, and blackcurrant.
Even if you don't like fruit beers, this microbrewery's work will impress you and have you wanting to drink more. Epic's excellent work has gotten them a number of awards for the top fruit flavored beers for summer and beyond. We'll admit they earned that well.
Charles Wells' Banana Bread Beer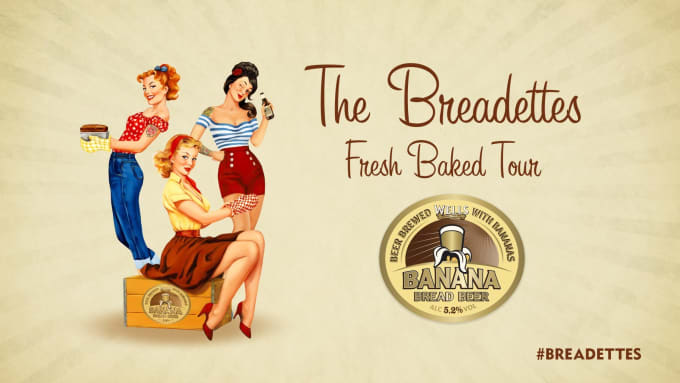 Topping off my list of the top fruit beers to try out is Charles Wells' Banana Bread Beer. This brew isn't really like most of the other fruit beers on this list. It doesn't involve a lot of fruity-tart flavors in it. Its flavor profile is not powerfully tart, bitter, or sour.
Rather, it's a mellowly sweet drink with just a little hint of hops in it. It's light, but tastes remarkably lit banana bread. It even smells like bananas, making it one of the few good fruit beers out there that doesn't incorporate berries, apples, or grapefruit into its flavoring.
It may not taste as upscale as others on this list, but it does taste good. In fact, it tastes good enough to be featured on a number of lists discussing the top fruit flavored beers for summer. We can't complain!
DuClaw's Neon Gypsy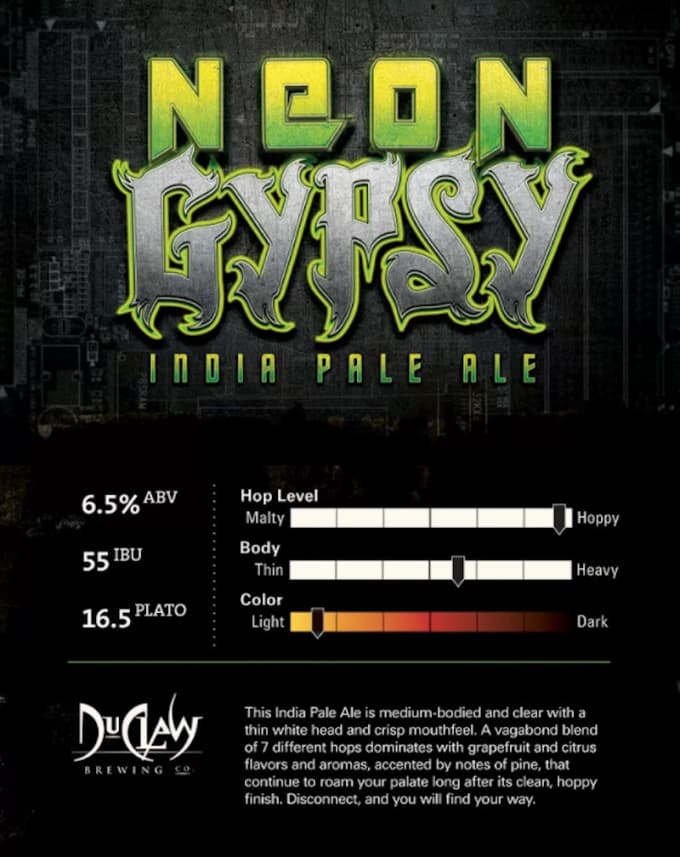 Maryland's own DuClaw Brewing Company makes a slew of fruit beers that are subtle about their fruit flavors but still pack a great punch. Their top fruit beers come from their Neon Gypsy line — an "in your face" punch of blood orange flavor mixed with a slew of different hop flavors.
The beer was originally just supposed to be a "limited time" brew, but it was so wildly popular that the brewery ended up carrying it for an extended time.
It's not hard to see why this surprisingly high ABV beer is popular. The flavors are complex, fruity, bitter, and just a little bit earthy. The end result is a beer that pairs well with everything and just has a magical taste on its own.
We definitely think Neon Gypsy deserves more applause as one of the top fruit beers for summer — and just in general. The brewery makes some of the best summer beers in Maryland, and also has great flavors for winter, too.